Consultation, consultancy and project financing
Castor&Pollux Group together with its daughter companies arranged financing for projects in private, as well as public sector, mainly from European structural funds, investment funds, and private capital investments.
The companies within the Castor and Pollux Group were also involved in implementation of several of the projects.
Financing project charters and consultancy in the area of funding and project implementation from European structural and investment funds (ESIF).
During the entire period of our operation we processed 193 successful requests for funding of projects from ESIF with total value of: 1 445 320 000 EUR
Consultancy services, management of preparation and implementation of large projects.
During the entire period of our operation we implemented 50 projects with total value of: 2 280 000 000 EUR
Our expert teams are composed of approximately 200 internal and external experts from all across the world, including Germany, Austria, Netherlands, Czech Republic, USA, Canada, France, the Russian Federation, and many others.
Our process consists of:
the management of professional preparation of the project and project documentation;
the identification and recommendation of a financial instrument most suitable for the development project;
the development of the project and the business plan according to the criteria set out by the selected source of funding;
the management of project implementation;
the project implementation;
the management of the various phases following the project implementation;
the control and audit.
Our company Betamont, s.r.o together with Alcatel deployed the telecommunication and fibre optic networks in Slovakia, Austria, Azerbaijan, Armenia, and others with total value of approximately 200 mil EUR.
Our company Castor&Pollux, a.s. prepared the project aimed at establishing a mobile operator in Slovakia with total value of 1.6 bil EUR for France Telecom (today Orange).
Our companies Betamont, s.r.o. and Adotel-Hex, s.r.o. have cooperated with Siemens in the development of railway and road infrastructure in Slovakia, with total value of approximately 200 mil EUR.
Betamont, s.r.o. and Adotel Hex, s.r.o have cooperated with AŽD Praha in the development of railway infrastructure in Slovakia, with total value of approximately 280 mil EUR.
Restructuring of production and funding in various industries, such as:

Engineering
Electrical engineering
Chemicals
Furniture
Glass
Food
Stone
Textile

Improving the international presentation of companies
Investments into the purchase of technologies
Applied development and research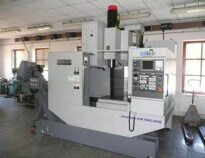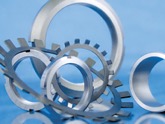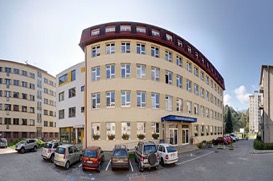 Preparation for the development of tourist centres
Preparation of studies and the development of ecologically friendly cycle routes
Increasing accommodation capacities of hotels
Investments into wellness and congress centres in hotel resorts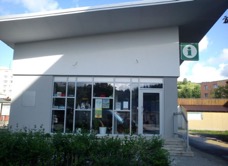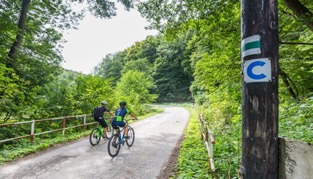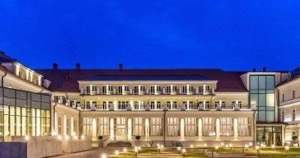 Purchase of forestry technology
Technology for processing fruit and vegetables
Technology for processing of milk
Technology for processing of poultry
Reconstruction of forest roads
Development of additional accommodation facilities
Project for protection of endangered animal species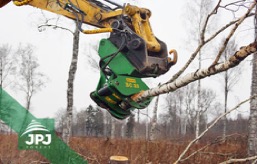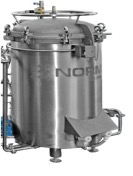 Preparation of studies regarding solutions for development potential of the Bratislava region
Preparation of supporting documents for urban-planning documentation for the city Žilina
Investments into basic infrastructure of cities and towns
Flood protection measures in towns
Reconstruction of local road communications
Investments into waste collection in cities and towns
Preparation of urban-planning documentation
Preparation of programme for economic and social development of cities and towns
Investments into school infrastructure
Regeneration of central zones in cities and towns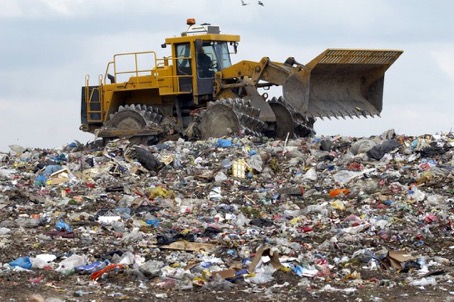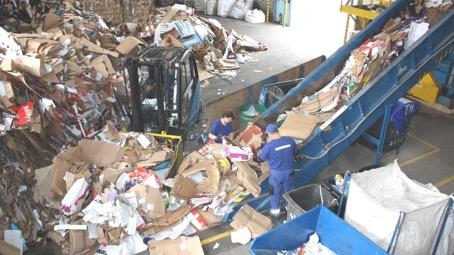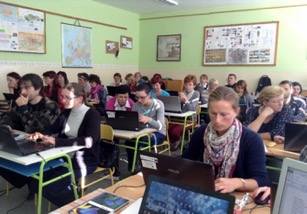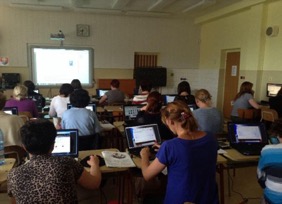 Investment projects aimed at increasing quality of pedestrian tourism in border regions
Preparation of studies regarding the potential development of neighbouring border regions
Cross-border cooperation of two neighbouring border regions of two different EU countries generally consists of development of tourist attractions, often with the intention to elevate certain local monument, or to increase the economic potential of the border regions, such as in the case of the industrial zone Skalka nad Váhom, or Zelená cesta in the microregion Oščadnica. This often involves preparation of studies regarding tourism development in the border regions (e.g. Komárno), development of cultural exchanges (Senec), as well as big investment projects, such as the revitalisation of the distributary Chorvátske rameno in Bratislava.
Skalka nad Váhom: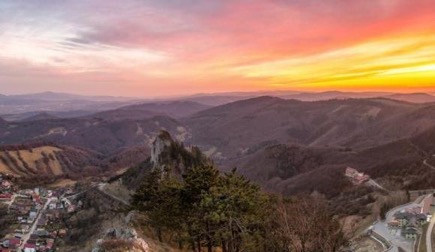 Komárno:
Chorvátske rameno v Bratislave:
Increasing the effectiveness of human resource management in production companies
Increasing ICT, language, and managerial competencies of employees
The development of human resources in both, public and private, sectors plays an integral role with regard to increasing the status of a company or a government agency. We developed projects for the European Educational Institute, COOP Jednota, or Siemens, and others.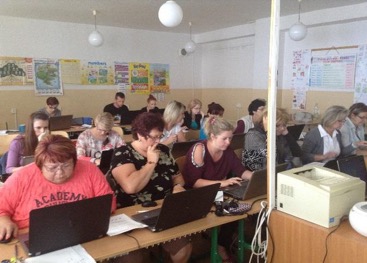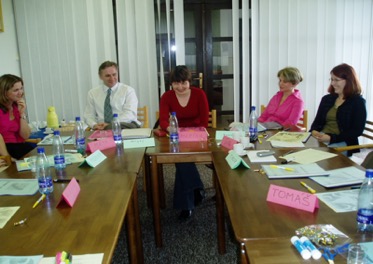 Analytical and conceptual reports regarding absorption of structural funds
Implementation of communication action plan
Realizácia komunikačného akčného plánu
Projects regarding the absorption of structural funds involved the preparation of the "Special preparational programme for implementation of the regional and structural policy" and "The analysis of the needs and priorities for the economic and social development of the Slovak Republic up until 2015". We also prepared a communication action plan regarding the organising cycle of meetings and conferences for the government agencies of the Slovak Republic.

Round tables with the President of the Slovak Republic: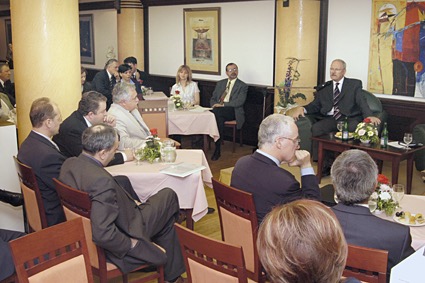 Implementation of approved projects supported by the structural funds
Lecturing and training activities
Organisation of conferences and workshops attended by international experts from all over the world
Road and Railway Infrastructure, Telecommunications and Smart Cities
Castor & Pollux, together with daughter companies
and partner companies:
ADOTEL-HEX, s.r.o.
BETAMONT, s.r.o.
Siemens, s.r.o.
Alcatel-Lucent Slovakia, a.s.
THALES COMMUNICATIONS S.A.
AŽD Praha, s.r.o.
Doprastav, a.s.
Metrostav SK, a.s.
Skanska SK, a.s.
STRABAG, s.r.o.
OHL-ŽS SK, a.s.
Bombardier Transportation
Orange Slovensko, a.s.
as well as with many others, worked on implementation of 300 projects in the area of road and railway infrastructure, telecommunications, and Smart cities, with value of more than: 1 500 000 000 EUR
The projects were implemented in Slovakia, as well as internationally, in countries such as Russia, Azerbaijan, Kazakhstan, Georgia, Ukraine, Moldavia, Belarus, Poland, Czech Republic, Austria, Switzerland, Canada, the USA, and others.
Our client base includes:
railway companies in Slovakia and other countries, such as Austria, Czech Republic, England, Belarus, Georgia, and others;
motorway management companies in several countries, including Russian Federation, Georgia, Azerbaijan, Ukraine, Poland, Austria, Switzerland, Great Britain, the USA, and others;
telecommunication companies in Slovakia and other countries, such as Russia, Armenia, France, and others;.
capital cities, towns, and regions.
The construction part of our projects was carried out in cooperation with our partner companies. The technology was supplied by our daughter companies as a turnkey solution, which included: development of technologies, manufacturing and installation of technologies, preparation of project documentation, the delivery of the technologies to the site of the installation, servicing, and technical support. Additionally, in regard to several projects, we were also responsible for arranging favourable financing options.
Construction of railway tracks
Installation of railroad switches and track slabs
Construction of electric substations and electrification of tracks
System for dynamic weighing of RWiM railway wagons
Electronic interlocking
Unified service stations (JOP)
Rail security systems
Level crossing security systems;
Rail track security systems – axle counters, track circuits, electric autoblock, and others
Passenger information systems
Laying of optic cable for railways using
Construction of GSM-R systems
Network diagnostic system for railway vehicles ASDEK
And many others.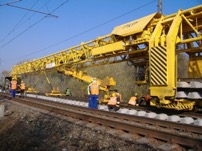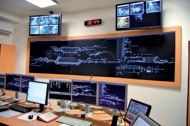 System for dynamic measuring of road vehicles MiM (weighing vehicles and combinations while moving), including the measurement of dimensions (height, width, length)
Velocity measurement systems, including license plate sensors
Dispatching systems
Variable message road signs
Traffic signalling devices
Coordination of traffic on complicated crossroad
Red light indication system.
Meteorological stations and systems
CCTV systems
Electronic security signalisation
Traffic density measuring system
And many others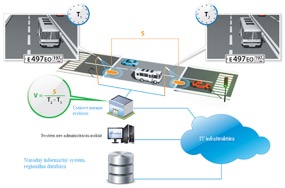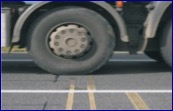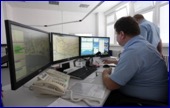 In cooperation with Orange Slovakia – preparation of investment project for Orange regarding the development of a mobile network for a mobile operator in Slovakia
Armenia – modernisation of Television, Radio, and Broadcasting Network in the whole country
Relocation of cables for Azerbaijan Railways along the railway track Baku – Bajuk Kjasik
ŽSR, section Bratislava – Nové Zámky, construction of GSM-Rs network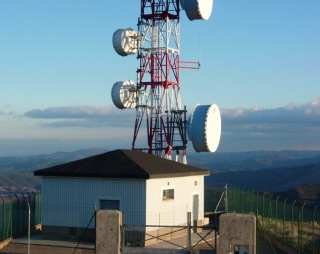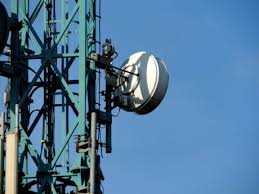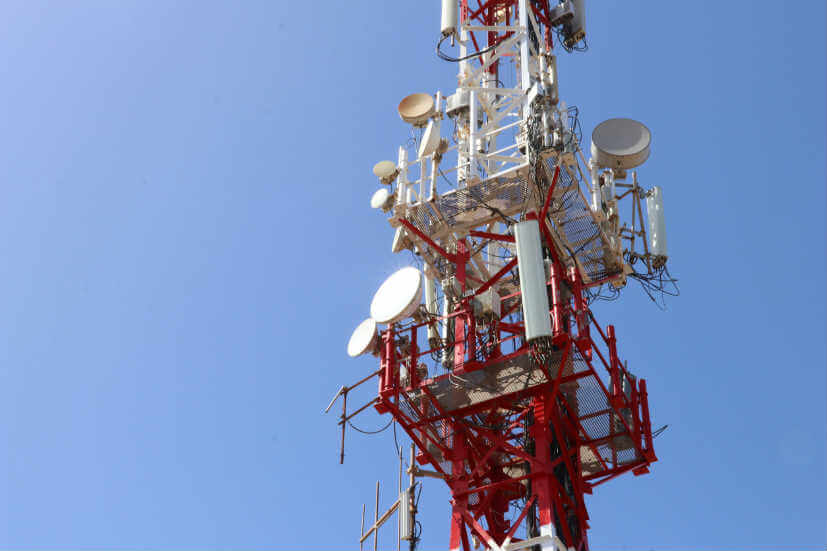 The MyGUARD system offers the public new solutions for the M2M service in the following areas:
Protections system
Supervision of seniors and ill patient
eHealth
Smart home
Transmission of images from cameras
Monitoring of movement
AMR
Protection system
Wireless protection system with associated services. Wide choice of accessories, e.g: contact, motion, vibration, smoke, or gas sensors. When set off, the alarm with trigger a professional response (with the right package). Back-up power supply inbuilt in the MyGuard central unit ensures continuous operation of the system
Supervisions of seniors and ill patients
The device Kontrol Phone was specifically developed for seniors. Encompasses all the key functions necessary for security. Allows for two-way voice communication. Can be programmed remotely from MyGuard web interfaces. The SOS button allows the user to call for immediate help. Inbuilt GPS can be used to monitor the location of the user or to send an SMS request for user's location. Option to set up an alert for when the user leaves the location specified via the MyGuard website. Inbuilt sensor sets off an alarm in case of quicker pace, fall, or a longer period of inactivity. phone settings can be programmed remotely. Easy monitoring of operational information, such as the battery charging.
eHealth
MyGuard can be used to measure and monitor data related to the state of health of the user. Wireless communication between sensors (blood pressure, pulse) and MyGuard Hub. The data can be sent to a medical professional, or monitored by the user via the MyGuard web interfaces.
Smart Home
MyGuard Hub allows for remote control of various sensors, controls, and thermostats. Very simple to install. Creates a smart home, leading to increased comfort and energy savings.
Transmission of Images from Cameras
Placing the MyGuard camera at home or in the office allows for remote surveillance of the premises.
Monitoring movement
GPS monitoring device allows for online monitoring of a family or a company car via the MyGuard web interface. Collection of data about the route, fuel consumption, speed, and others.
AMR
Automatic meter reading from various meters (electricity, gas, heating, water). In some cases, allows for remote response. Central server solution allows for forwarding of the measured data to utility providers. Data can be also monitored via MyGuard web interface.
Installation of MyGuard and AMR was carried out in cooperation with Orange Slovakia and ADOTEL-HEX. Different parts of the smart system were installed across several cities and regions in Slovakia, and elsewhere in Europe.
The projects included in all the listed categories were implemented under direct supervision of Castor & Pollux, s.r.o. – the principal representative of Castor & Pollux Group.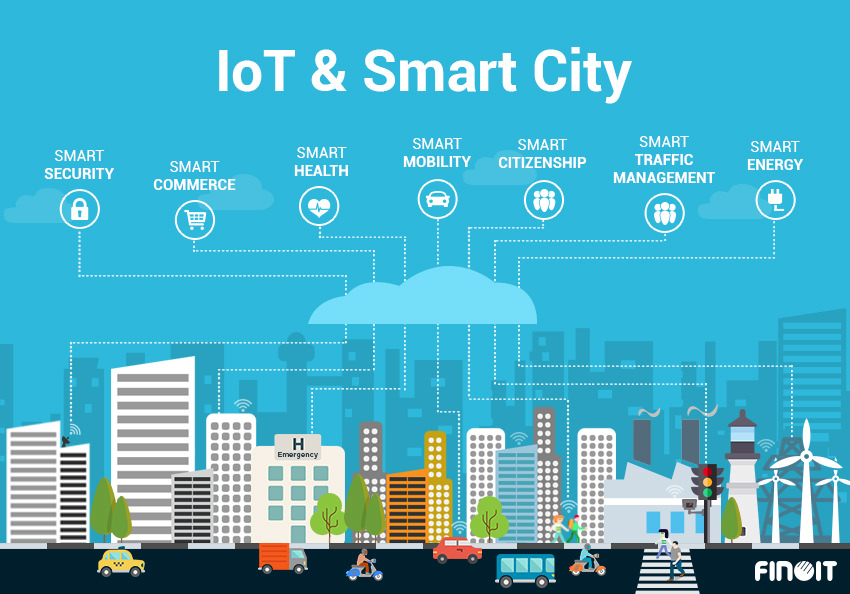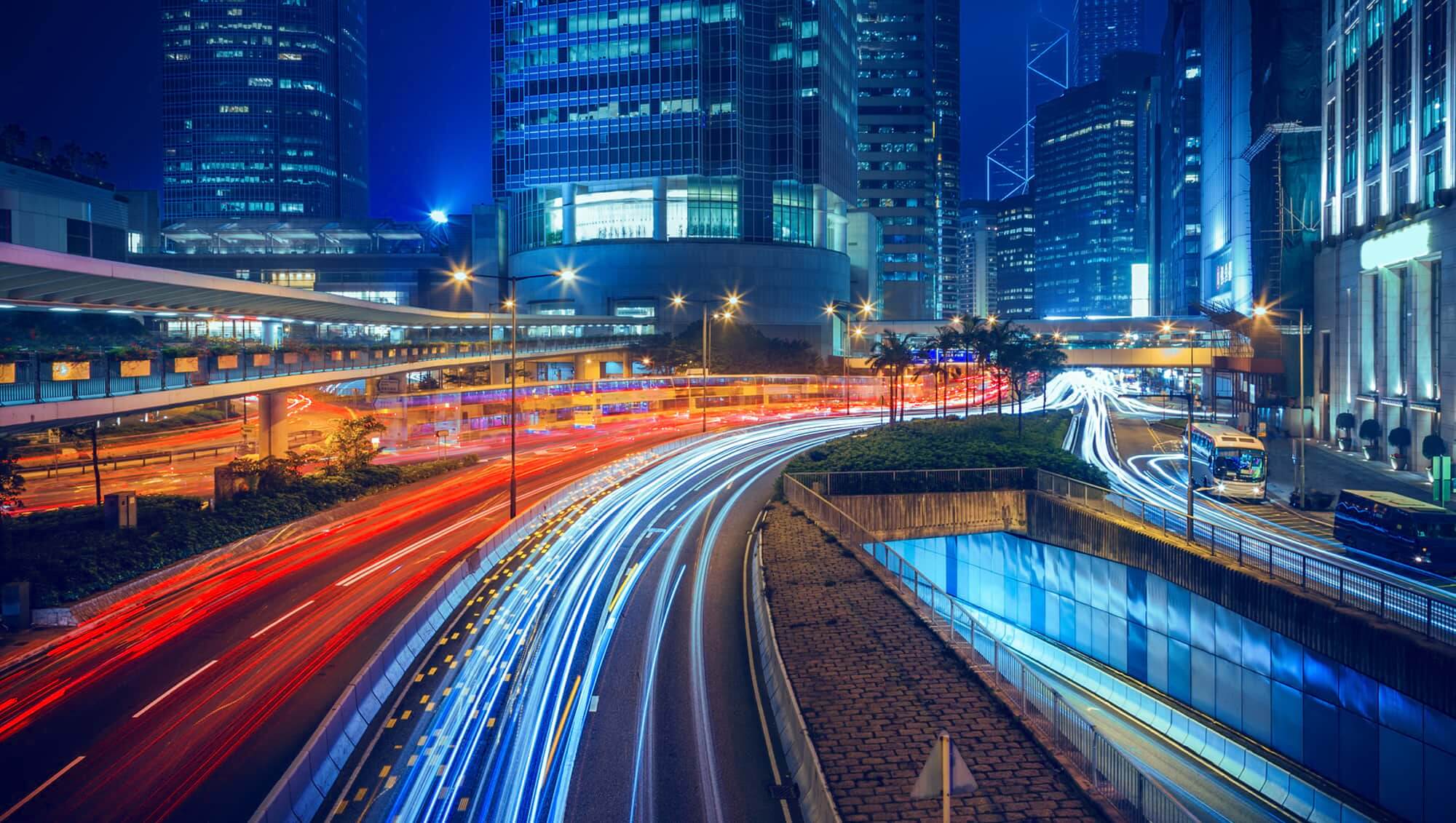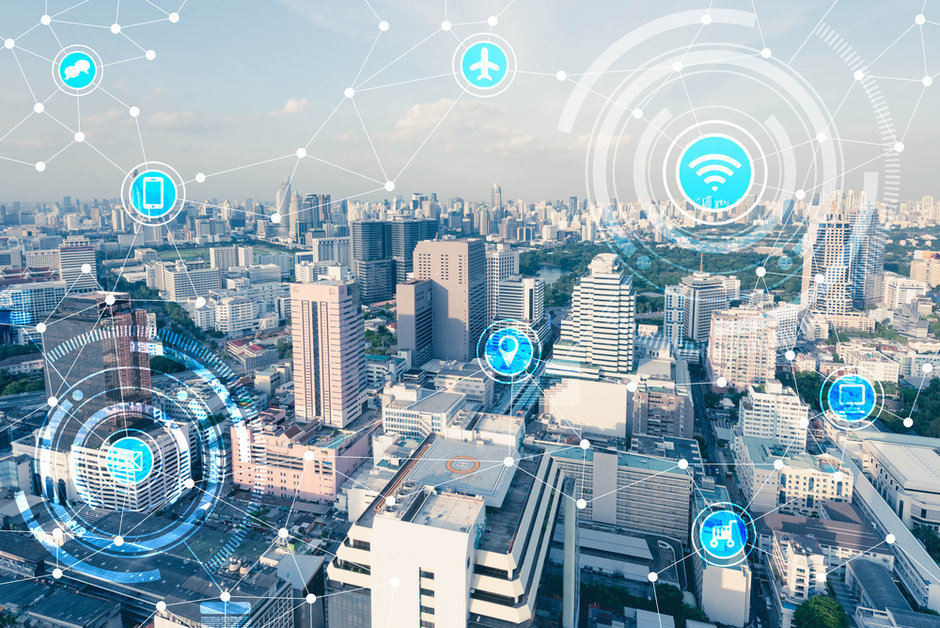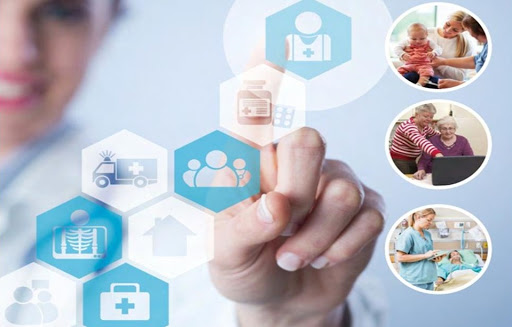 Green Energy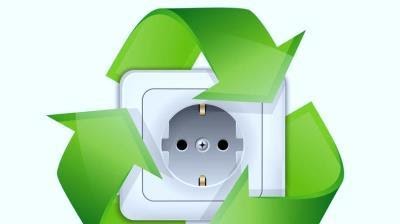 For many years the company has been active in energy trading (hydrocarbon fuels, electric energy) and after the successful start of activities in the field of waste management, we began to focus on solutions for energy recovery of waste.
Step-by-step we developed business relationships and the technologies necessary for the energy recovery of different types of waste including biofuels. Our main success in this area is the development of an ecological method of waste incineration in a stationary fluidized bed in cooperation with our partner Kovosta Fluid.
Our aim is to develop complex solutions with waste free processes and minimal impact on the environment, because we are aware that ecological balance has become the weakest link in the industrial chain.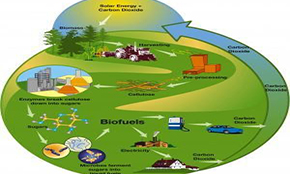 Together with our partners, such as Kovosta Fluid, ILD, PBS Industry, and others, we offer modern and innovative green energy solutions, including energy recovery from waste, and we try to make these technologies a part of the circular economy projects.
So far we have implemented more than 200 projects with total value of more than 570 000 000 EUR.
The projects were implemented not only in the Slovak and the Czech Republic, but also internationally – in the Russian Federation, Ukraine, Azerbaijan, Kazakhstan, Moldavia, Belarus, Austria, Bosna and Herzegovina, Sweden, and others.
Our clients include:
state structures for support of green energy,
national and private companies responsible for central systems of district heating,
companies creating green energies from biofuels,
waste to energy companies and others.
Our many years of experience in providing a wide range of services and cooperation with well-known manufacturers and suppliers of heating and energy equipments allow us to satisfy the needs of even the most demanding customers.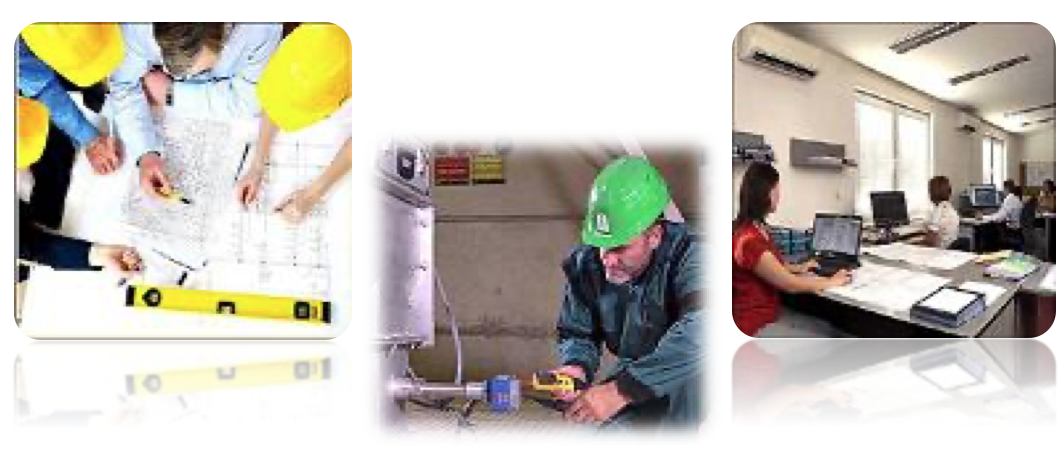 Using innovative technologies and equipments that allow for a use of wide variety of fuels - including both high caloric value and low caloric value fuels - within one equipment, we help our clients gain economic benefits. The equipments that we supply can function effectively using gaseous or solid fuels, including alternative options from different biofuel sources (pellets, briquettes, wood chips) made not only of wood and energy crops but especially of waste from the wood processing industry(bark, leaves, needles, branches, sawdust, shavings), or agriculture (straw and cereal husks, hay, sunflower peels, rice, corn husk and stalks, peels and straw from oilseed rape, waste from bioethanol production, waste from composting facilities, and others).

Fuels produced from waste as RDF (Refuse-derived fuel) obtained from sorted municipal waste, Solid Recovered Fuel SRF, fuel obtained from dried sewage sludge,, or various streams of sorted waste (paper, plastics, composite materials, textiles, fuels from used tires, and others).

The equipments we supply, install, and service together with our partners, offer low costs for the generated heat and electricity, including green electrical energy. This allows our clients to be competitive on the energy production market. Our "know-how" and many years of experience make it possible to achieve high efficiencies not only in heat production (up to 93%), but also in electricity production, up to 36%, which is for low and medium outputs up to 20 MW really great value.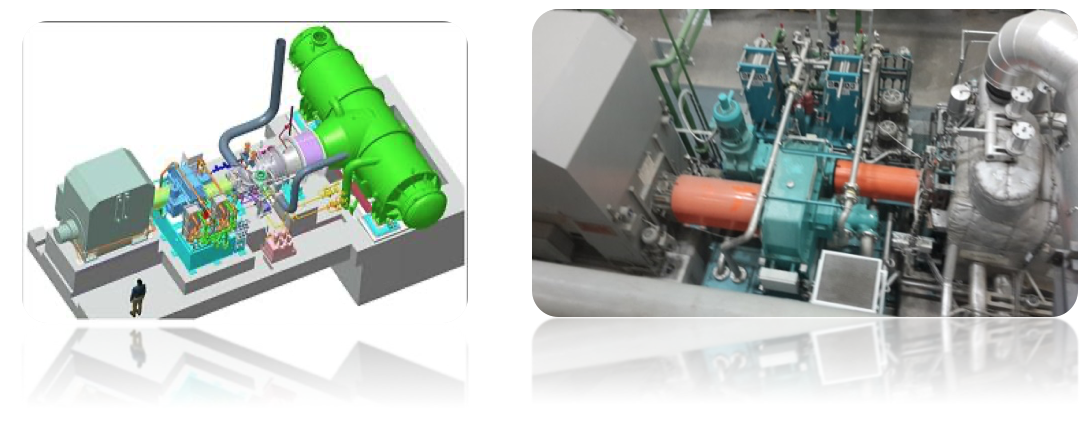 We supply a unique type of solid fuel boilers with a stationary fluidized bed type BFB (Bubbling Fluidized Bed) with a capacity of 5 to 50 MW. Our multi-fuel fluidized bed boilers provide the ability to burn a wide range of fuels, while the sophisticated and patented fuel dosing method allows up to 3 types of fuel to be dosed and efficiently and ecologically burned at once, even with different calorific values ranging from 8 to 31 MJ / kg and humidity up to 60%.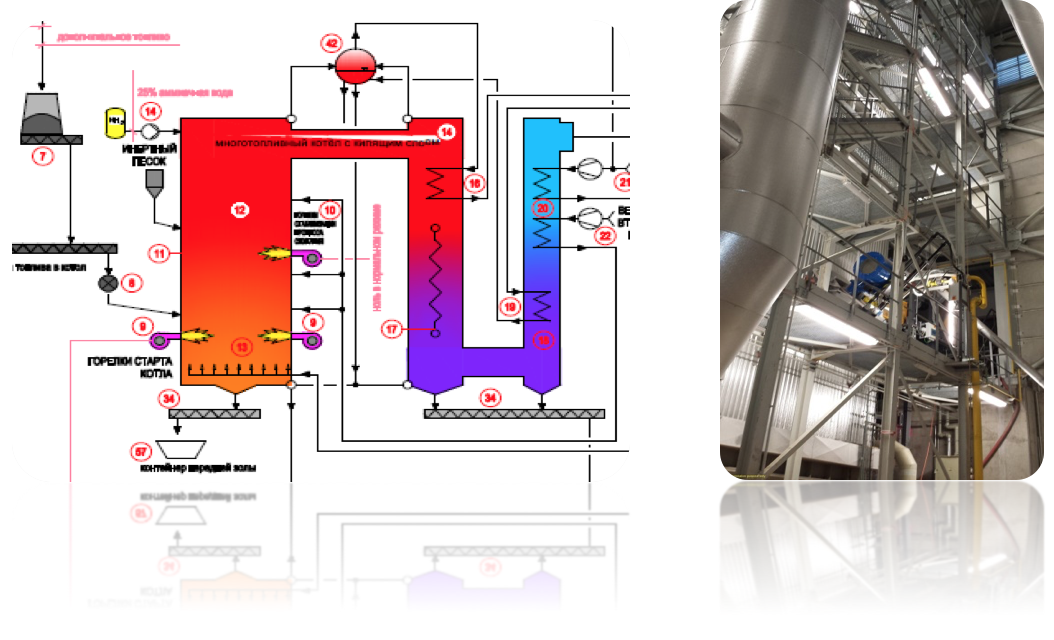 The fluidized bed together with an outstanding process regulation allows the fuel to be combusted evenly in all its volume. This allows for more complete combustion and, high heating efficiency of the fluidized bad boiler (up to 93%), while reducing the formation of harmful flue gas components In addition, thanks to the state-of-the-art multi-stage flue gas treatment system, the strictest emission standards can be met (at the best available techniques level, BAT) at a sustainable cost.

Our technology with the use of fluidized bed boilers represents the most perfect way of burning solid fuels based on waste from both ecological and economic point of view, i.e. with the highest efficiency and the lowest emissions in accordance with the latest EU legislation.
Example of waste combustion – sewage sludge combustion:

Our partners in designing, manufacturing, installing, and servicing of energy equipments:
We implemented more than 200 projects with the value of more than 570 000 000 EUR
In cooperation with our partners we can solve not only the supply of basic combustion equipment with accessories but also the complex supply of technological parts of power units, including fuel preparation and transport, complex flue gas cleaning, including special requirements for waste heat utilization, including the supply of heat exchangers, turbogenerators, cogeneration combined heat and power units, etc.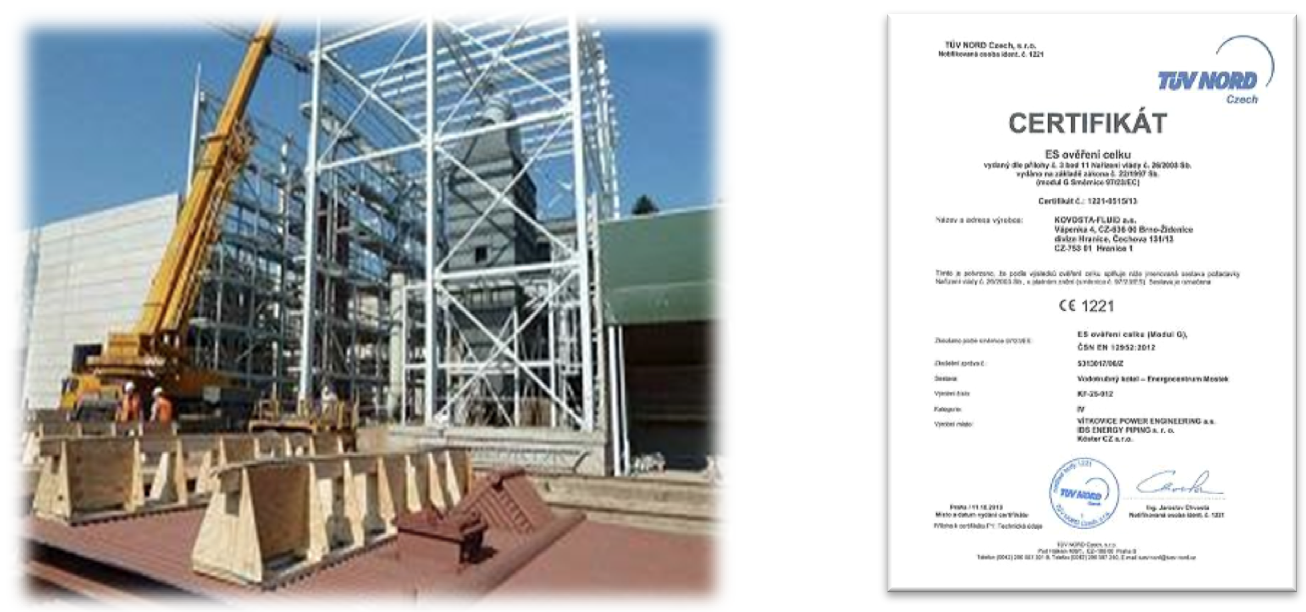 Construction of power unit 20 MWth/5,4 MWe in Mostek, Czech Republic under the strictest supervision of TÜV Nord.

The multifuel 20 MWth boiler of the power unit in Mostek , Czech rep.,processes various types of biomass wastes (straw, wood chips, hay pellets) to produce green electric power for the network and heat. The heat is used in the greenhouses for the industrial manufacturing of algae preparations.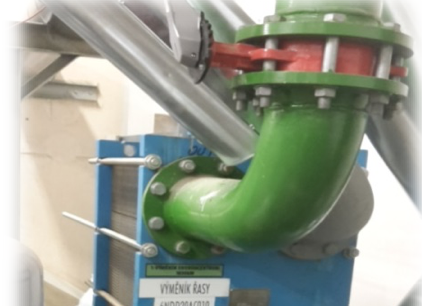 Heat exchanger for greenhouse heating for algae production.
Electricity generator 5.4 MWe
The use of waste-heat produced in the process of manufacturing copper in Krompachy, Slovak Republic. Steam boiler house with the capacity of 12 tons of high-pressure steam per hour for the production of 3,8 MWe of electric power.
Fluidized bed boilers 2x8 MWth for the combustion of wood chips of the power unit for the production of 6 MWe of electricity into the network and 16 MWth of heat into the central distribution system of the city of Snina, Slovakia.

Transport and dosing of straw pellets Mostek, Czech Republic
Transport and crushing of straw bales Mostek, Czech Republic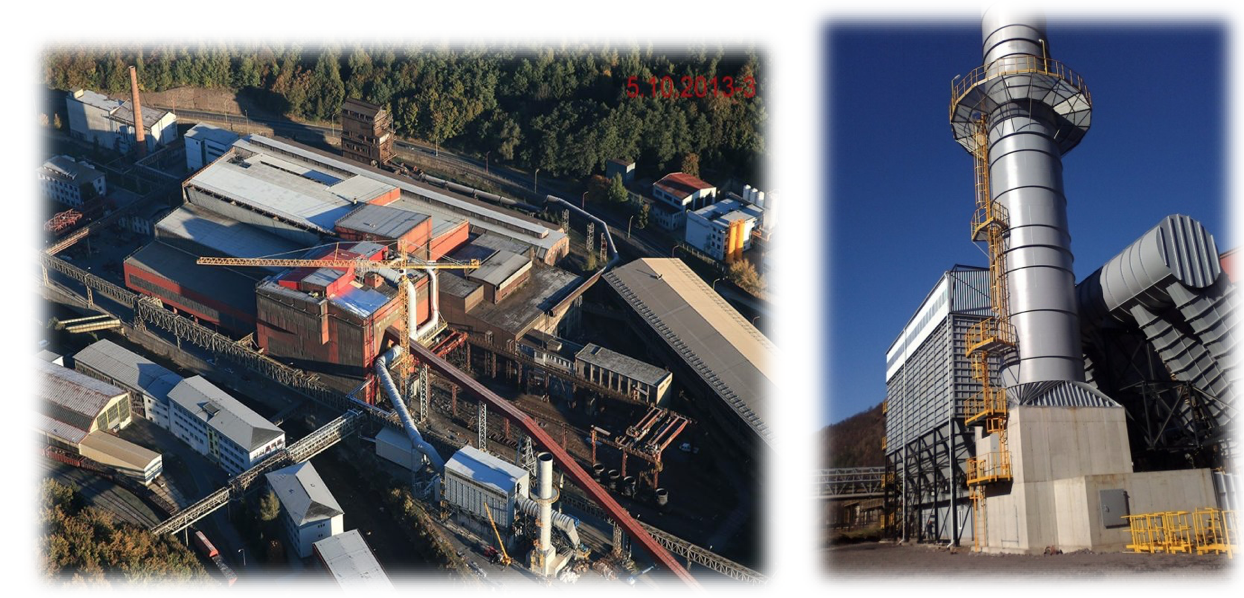 Environmental project of dedusting of steel furnace in ŽP Steelworks in Slovakia with a capacity of 900,000 m3 / h.

LAUFEN Austria AG, Gmunden, flue gas cleaning from production 30,000 m3 / h.

Flue gas cleaning from pyrolysis of hospital waste, Motol University Hospital, Prague, Czech Republic.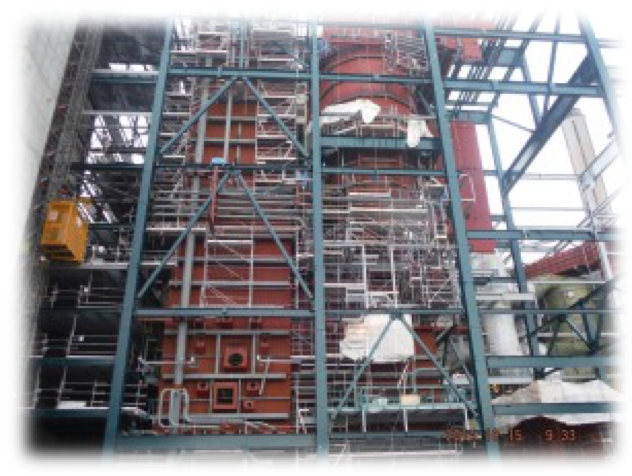 PBS Industry, steam boiler for Värtaverket, Sweden.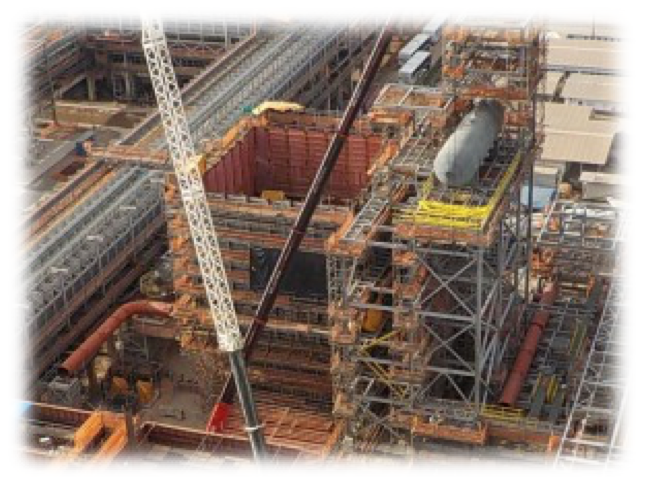 SNOX reaktor of flue gas cleaning in RNEST refinery, Brazil.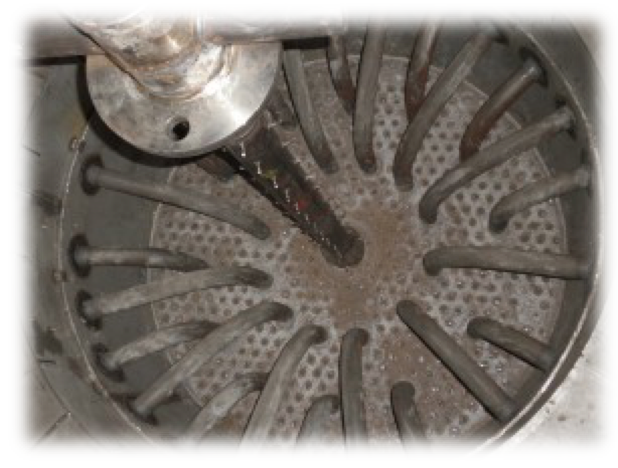 PBS Industry, waste heat boiler Semtín, Czech rep.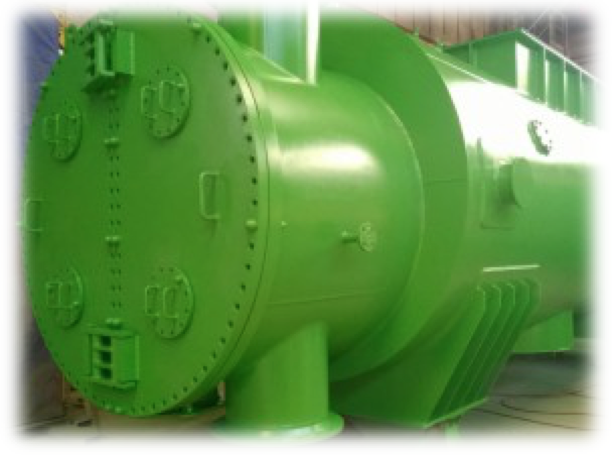 PBS Industry, kondensator in Kedzieryn, Poland.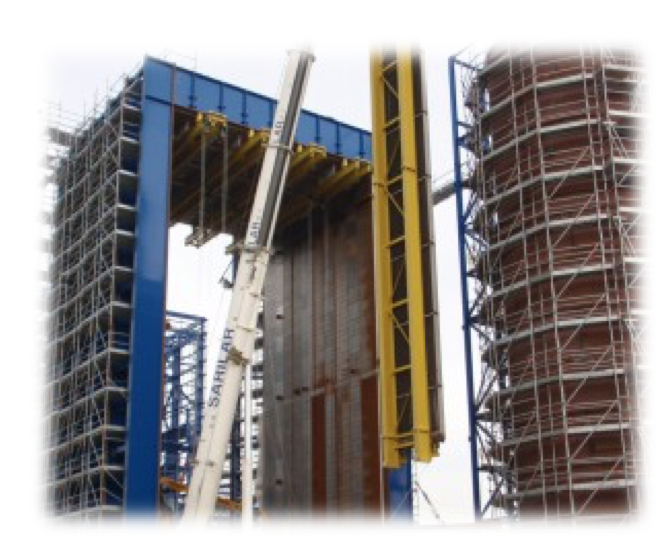 PBS Industry, HRSG unit, Bandirma, Turkey HRSG=Heat recovery steam generator.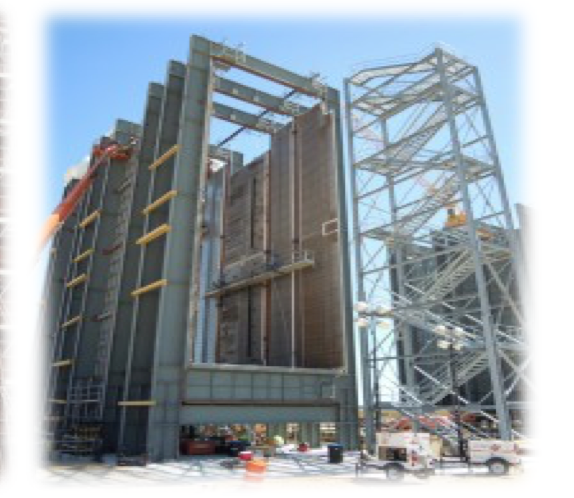 PBS Industry, HRSG unit, Temple II, USA
"MES" Barnaul, construction of high pressure steam boilers, Russia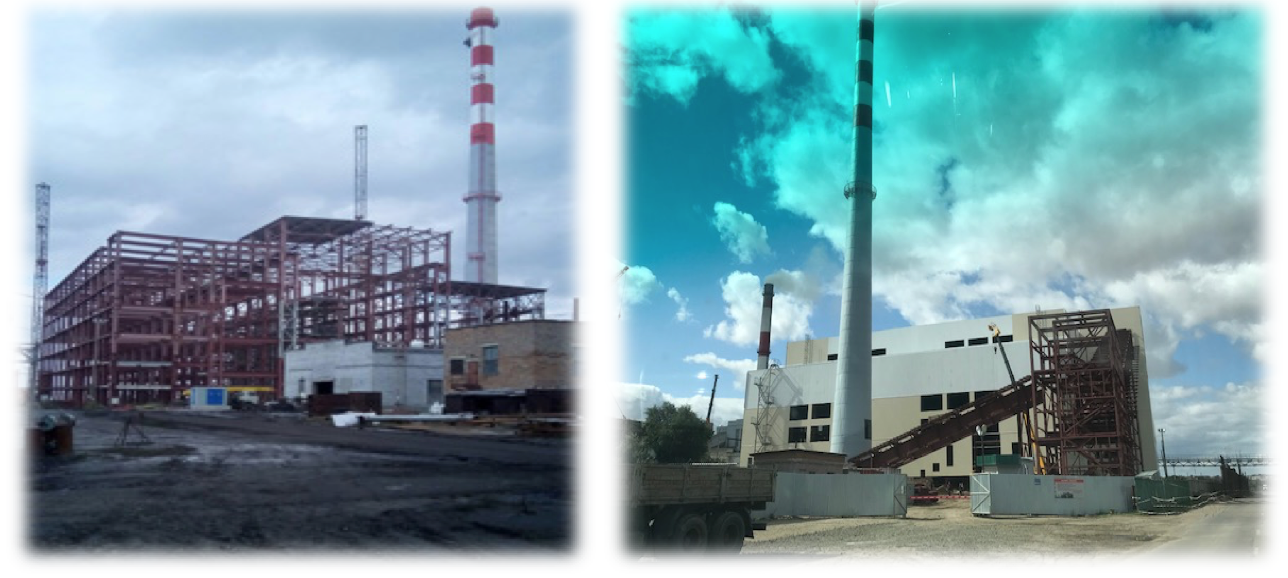 "MES" Barnaul, construction of power unit in "AO Kuchuksulphat", Russia

"MES" Barnaul, preparation before the expedition to build a boiler in Gusinoozersk, Russia

"MES" Barnaul, preparation of parts of a steam boiler for a project in Udokansk, Russia

TTS Martin, cogeneration unit 1 MWe for biogas processing in Gabčíkovo, Slovakia

TTS Martin, cogeneration unit 1 MWe for biogas processing in Gabčíkovo, Slovakia
Waste processing and water treatment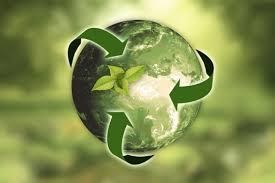 The company has been dealing with the issue of waste processing since 2007, when it started to focus on business consulting in the field of waste management, water treatment and renewable energy sources.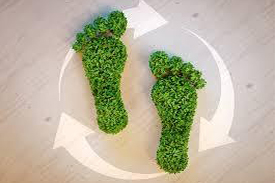 Step-by-step we have built partnerships and developed the necessary technological base for processing of various types of waste and their material and energy recovery
An important milestone was the construction of the plastic waste recovery facility in Lieskovec near Zvolen in central Slovakia.
In cooperation with our partners such as Dekonta, ProGroupe, Hydromatic and others, we strive to offer modern and innovative solutions for ecological as well as economically meaningful waste recovery and thus create conditions for the circular economy, especially in Eastern Europe and the former Soviet Union.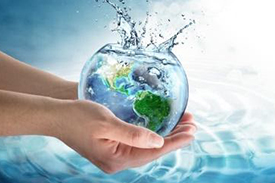 Together with our partner Celtic-Nature we offer solutions for water treatment capable of reaching the standard for drinking water.
So far, we have implemented more than 60 projects with the value of more than 200 000 000 EUR
The projects were implemented in Slovakia, but also internationally, especially in the countries of the former CIS, such as Russia, Azerbaijan, Kazakhstan, Ukraine, Moldavia, Belarus, but also Poland, the Czech Republic, the USA, South Africa, Israel, Turkey, Indonesia, Vietnam, Mongolia, and others.
Our clients include:
structures designated to support the circular economy, such as REO – Rossijskij Ekologitcheskij Operator in the Russian Federation;, regional administration and local administration, national or private enterprises responsible for sewage and water networks, national or private enterprises responsible for collection, sorting, and recovery of waste, Czech development agency, and many others.

Enviro Lieskovec, a.s. is focused on the collection, processing, recovery, purchase and sale of non-hazardous plastic waste and has all the necessary permits for this activity.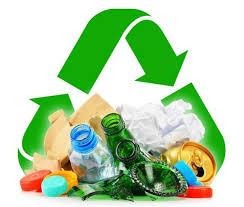 Through the catalytic depolymerization (cracking) of plastic waste without the presence of air (no combustion), the transformation of long macromolecular plastic chains into hydrocarbon fractions (e.g. petrol and diesel fractions) takes place.

It is an environmentally friendly method for processing mixed plastic waste, which leads to the production of oil fractions that can be used in cogeneration units generating electric power and heat.

The company, in cooperation with an international research team, has developed an innovative technological process for the depolymerization of problematic plastic waste (iPCP) for the purpose of its economically sustainable and environmentally acceptable recovery.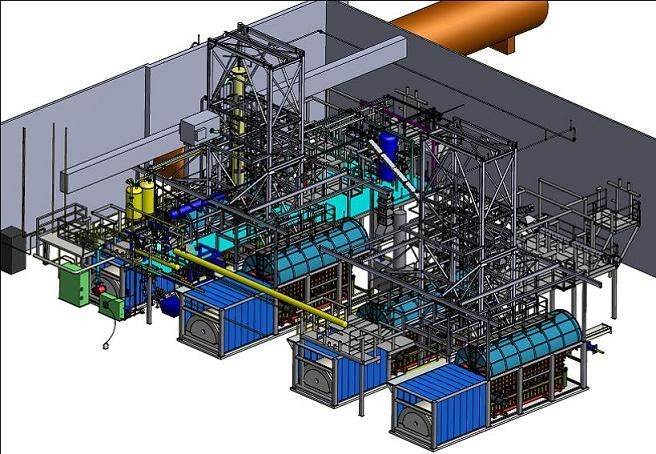 The value of the implemented project with 4 reactors: CAPEX 22 mil.€ , processing 16 kt/year of plastic waste, annual turnover 7 mil.€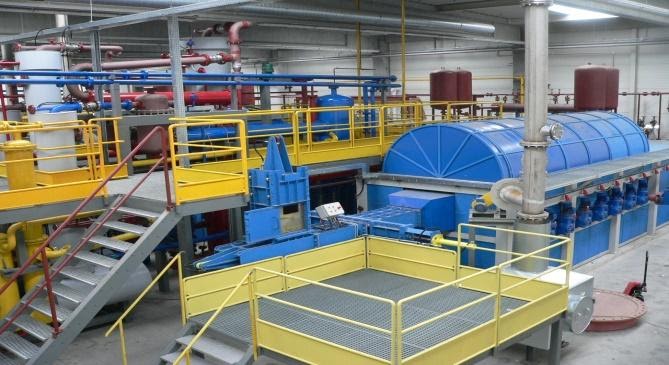 Cogeneration units – an example of the use of oil fractions in cogeneration units from 4 depolymerization iPCP reactors
Electric output 5 400 kW
Thermal output 6 200 kW
Fuel consumption (diesel fraction) 750 t / month
Amount of generated electric power (per year) approx. 46 400 MWh
Amount of generated heat (per year) approx. 53 350 MWh
Advantages:
Constant production and supply of electricity and heat,
High efficiency, low fuel consumption,
Possibility to install island systems,
Remote monitoring and control,
Possibility to generate cooling energy using an absorption refrigeration unit (trigeneration),
Relatively low operating noise using soundproofed containers.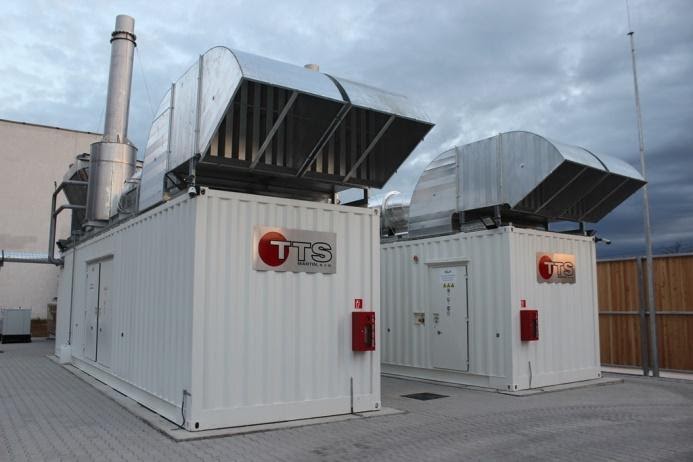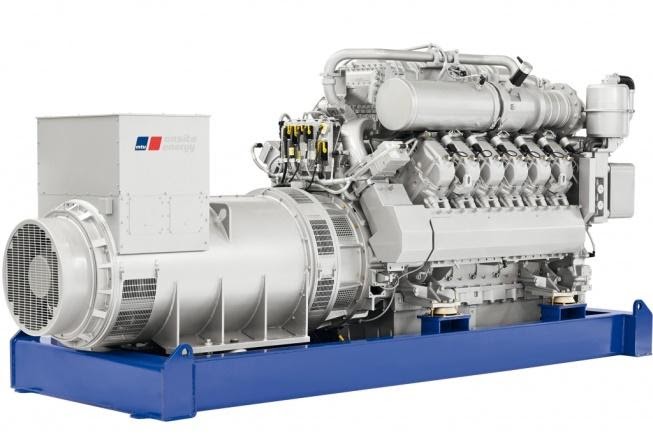 The production facility in Lieskovec near Zvolen: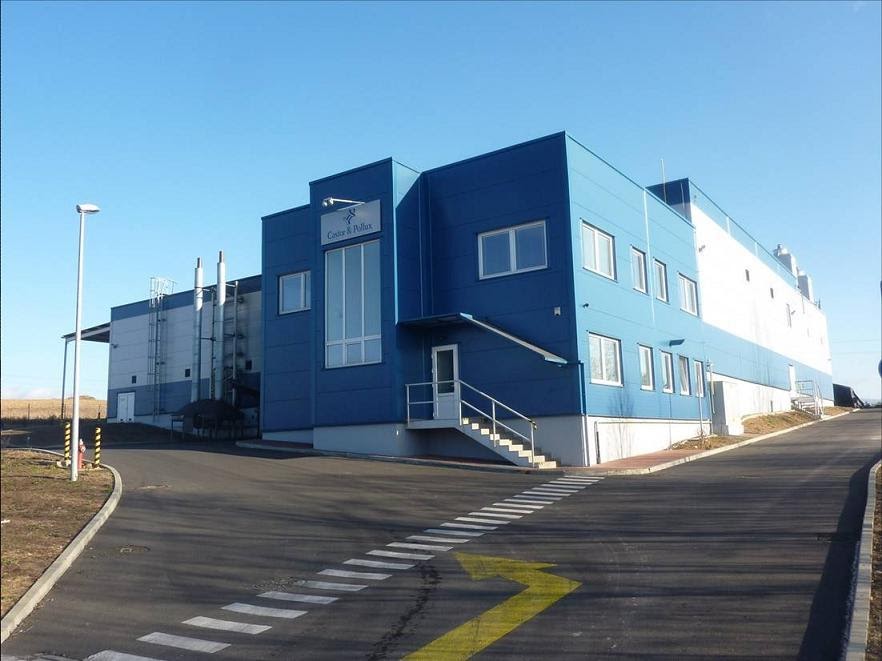 Storage premises for the input raw material: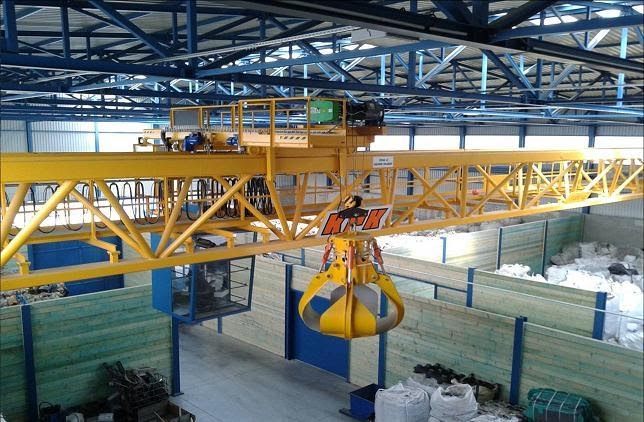 Sorting of plastic waste: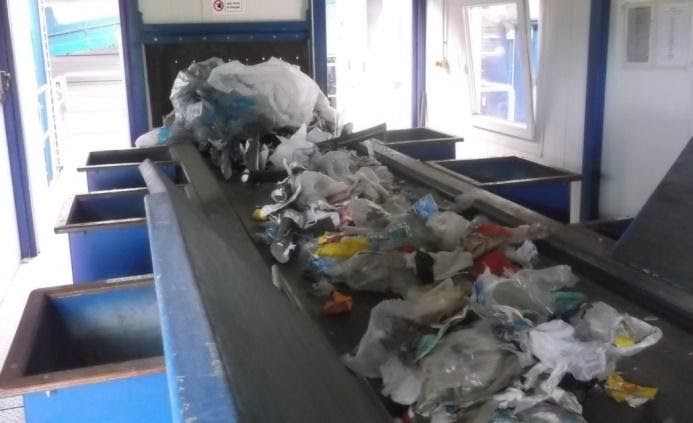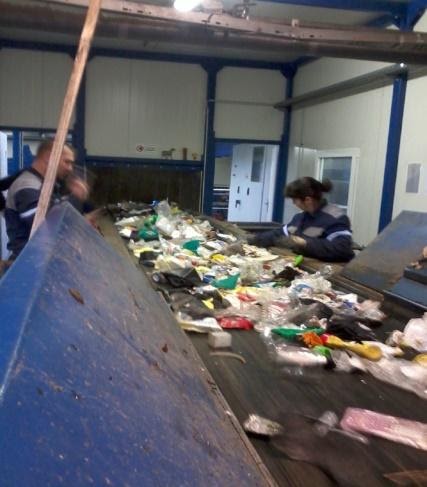 Shreding of sorted plastic waste: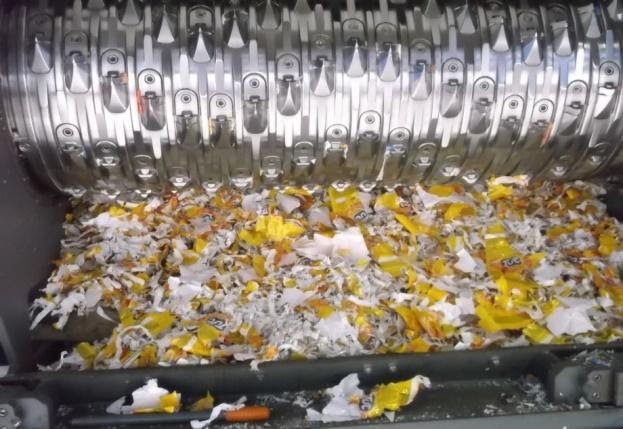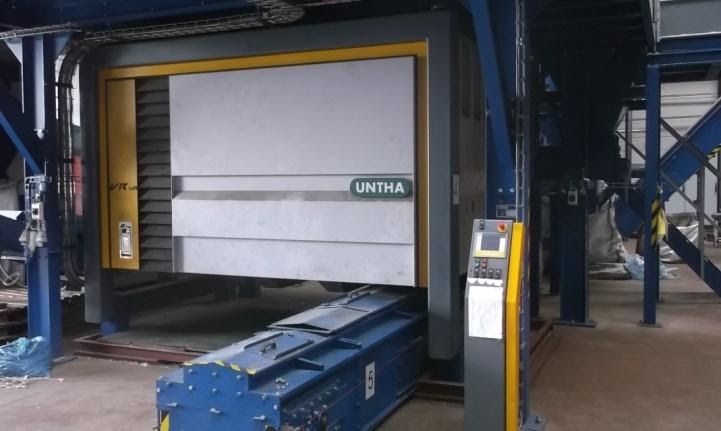 Dosing of prepared plastic waste to depolymerisation reactors: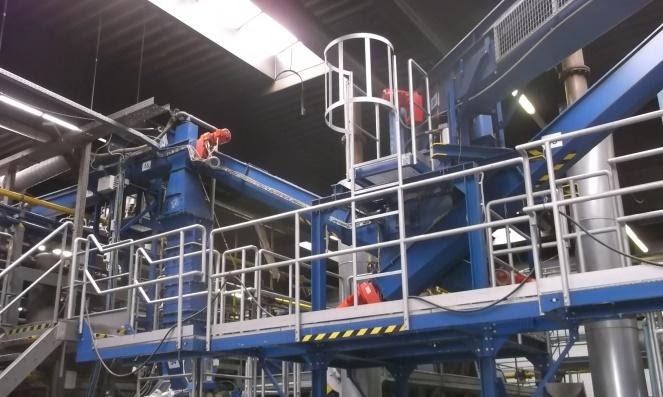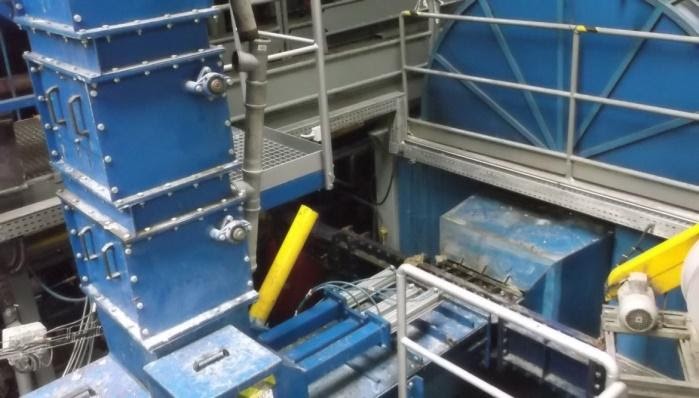 Depolymerisation of plastic waste in reactors: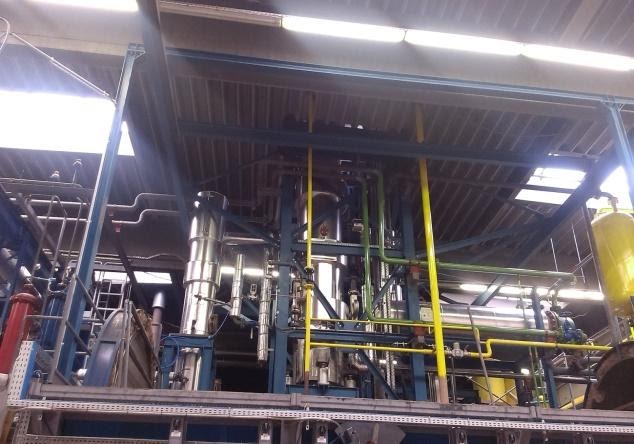 Oil products purification by adsorption refining: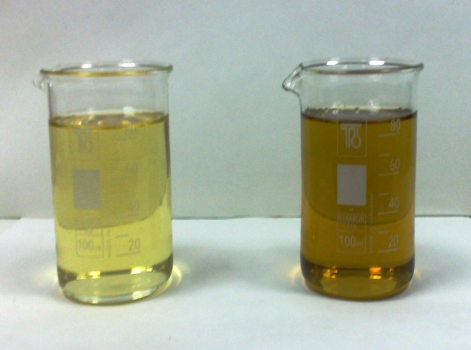 Storage and filling of oil products: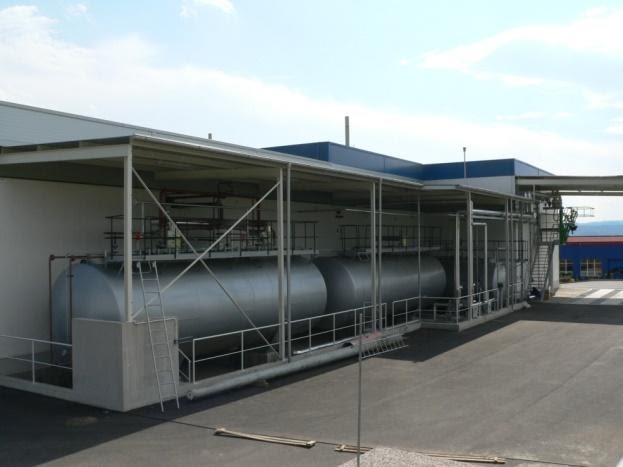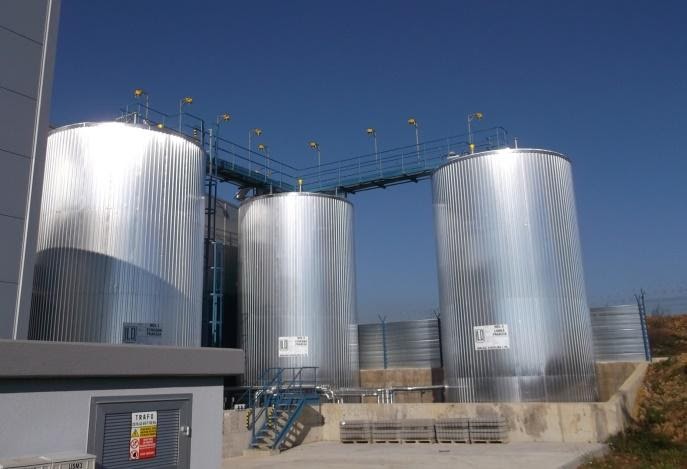 Our project partners:
Castor & Pollux is dedicated to finding and coordination of environmental projects related to supply of complex services, including consulting, design, engineering, production/assembly, and supply/service activities in the field of soil and groundwater decontamination and in the field of industrial waste treatment. We focus mainly on the Russian Federation and the countries of the former Soviet Union.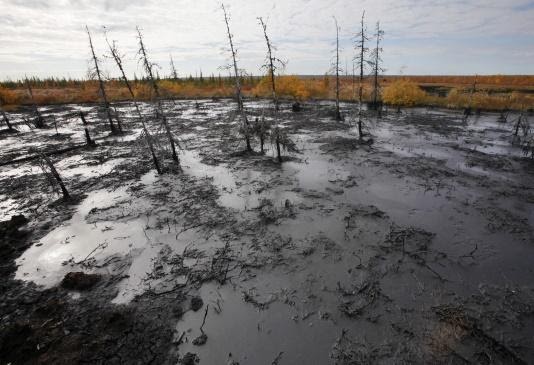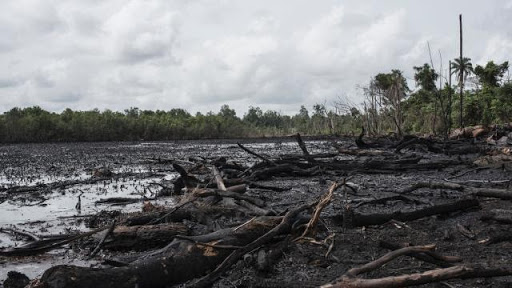 Through our contractors we offer complex solutions with an added value for a specific site, covering all the aspects of the remediation process – location research and feasibility studies, risk assessment, remediation technique selection, proposal for remediation, management of whole process from construction up to the remediation of the site.
We offer predominantly the following services:
Site research – sample collection and analysis; feasibility study; proposal of optimal remediation methods.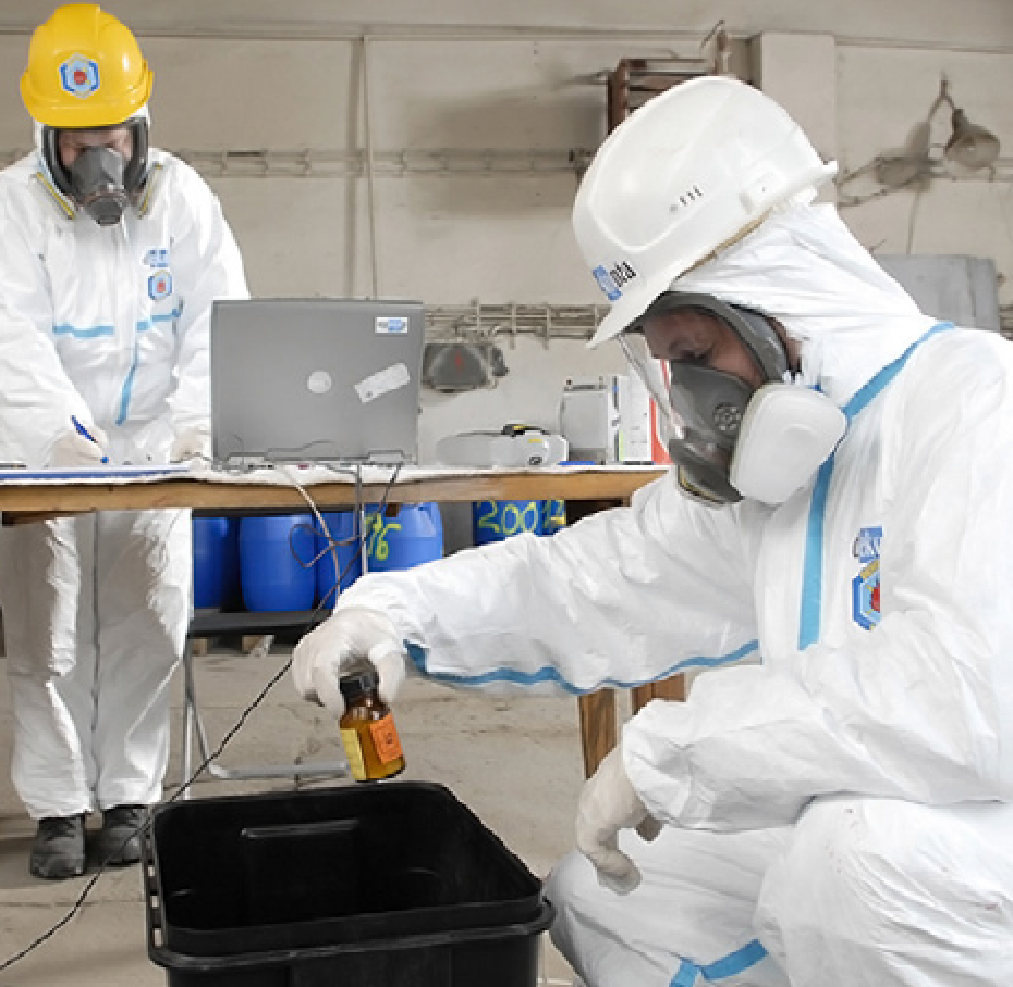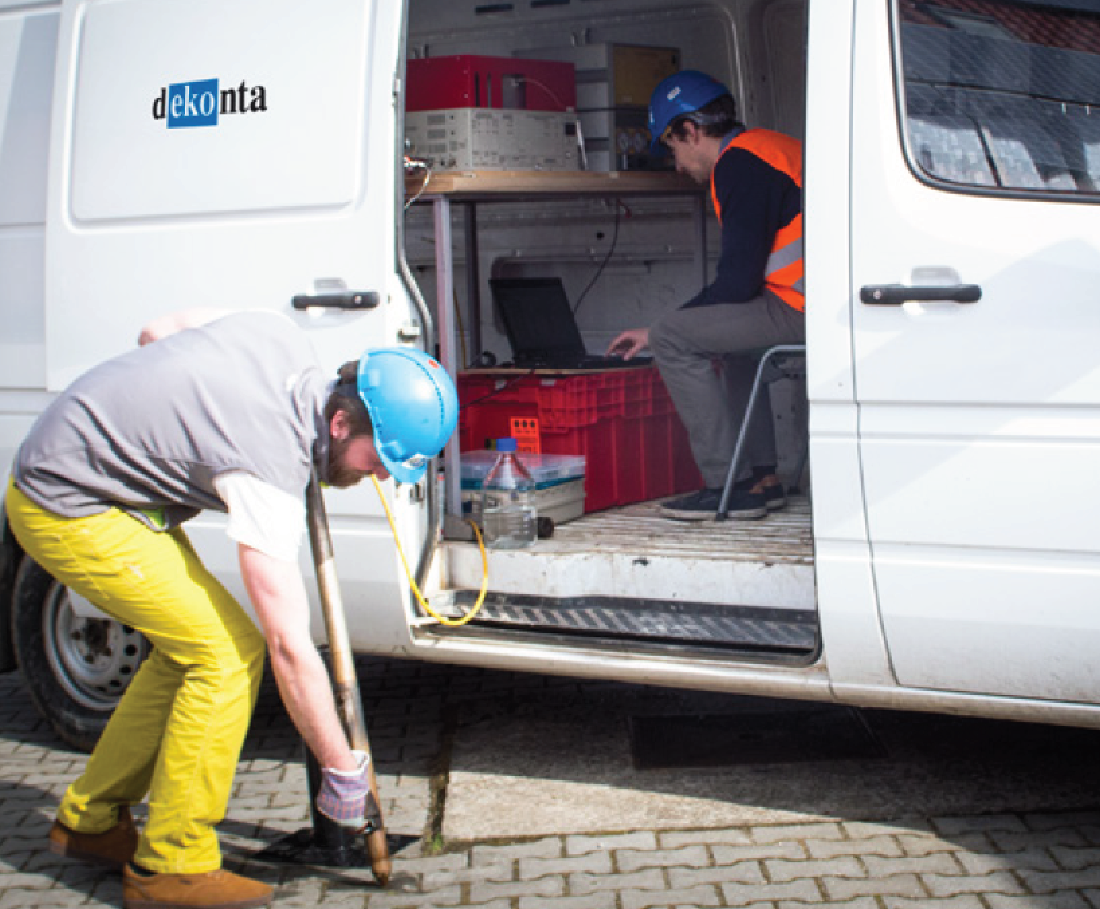 Remediation of the contaminated site – laboratory and pilot testing of remediation technologies; remediation solutions and their implementation; complex management of the contaminated sites; operation of remediation technologies in situ and ex situ; ecological and sustainable remediation methods; innovative remediation methods; closure and remediation of landfills; brownfield reconversion; remediation supervision; monitoring during and after remediation.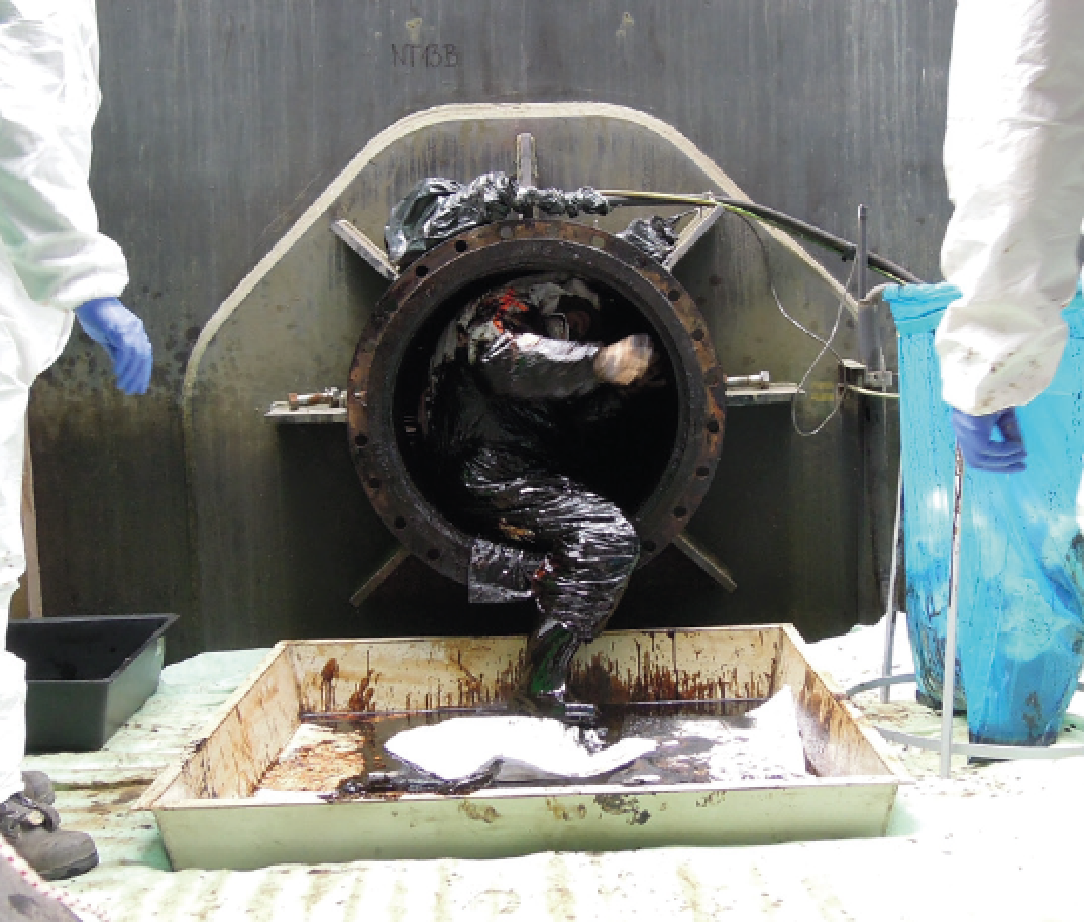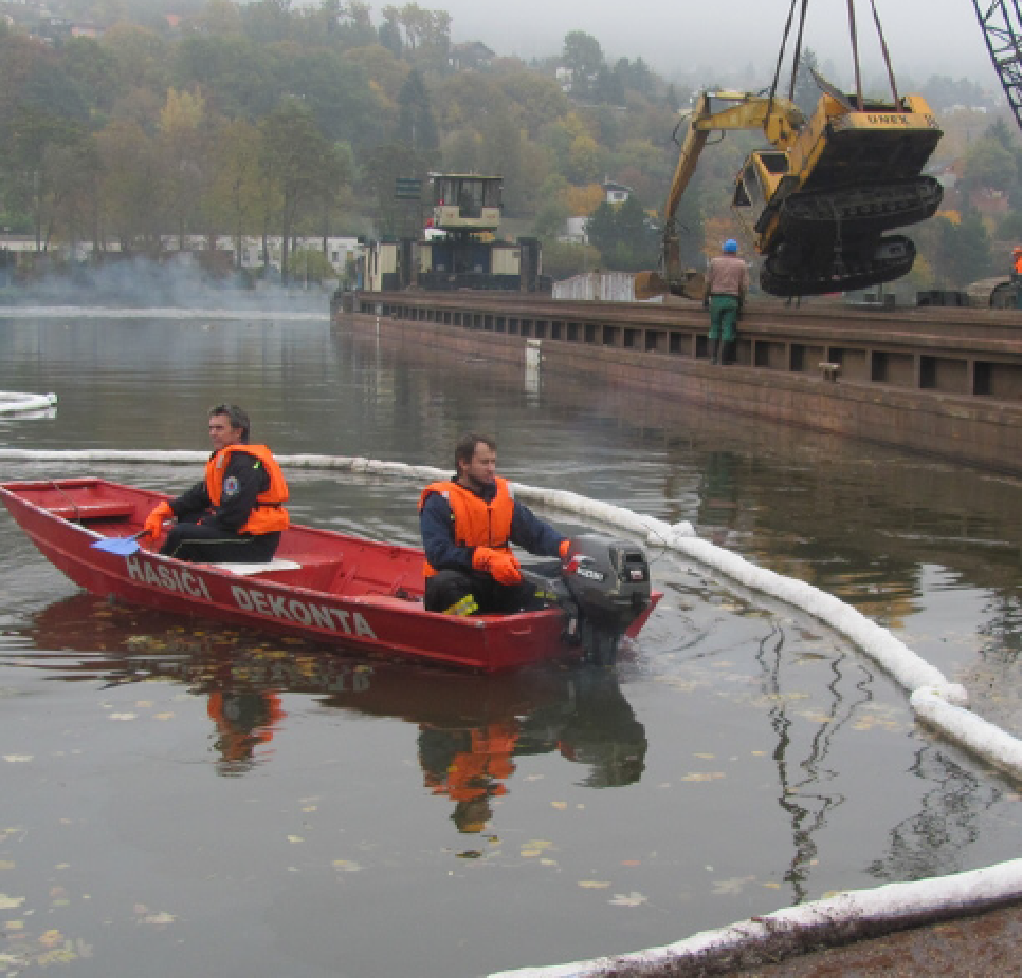 Recovery of industrial waste – collection of input data; sample collection and analysis; feasibility study; proposal for optimal recovery; laboratory and pilot testing of technologies; project design services; economical, ecological, and sustainable waste recovery; monitoring.
Typical example of remediation – the technological process of contaminated soil washing :
Typical examples of waste recovery:
recovery of waste from bioethanol production –preparation of fuel for energy supply for the process of production of bioethanol and protein concentrates for the preparation of feed mixtures
recovery of waste from cellulose production – preparation of fuel and humic fertilizers
recovery of wastewater treatment plant sludges - preparation of fuel and humic fertilizers
recovery of waste from sediment dredging of rivers and lakes - production of humic fertilizers
Providing solutions for such complex problems is possible thanks to a close cooperation with our partners who specialise in different areas of remediation of contaminated sites and waste recovery:
Dekonta – an expert in remediation of contaminated sites with many years of experience: www.dekonta.cz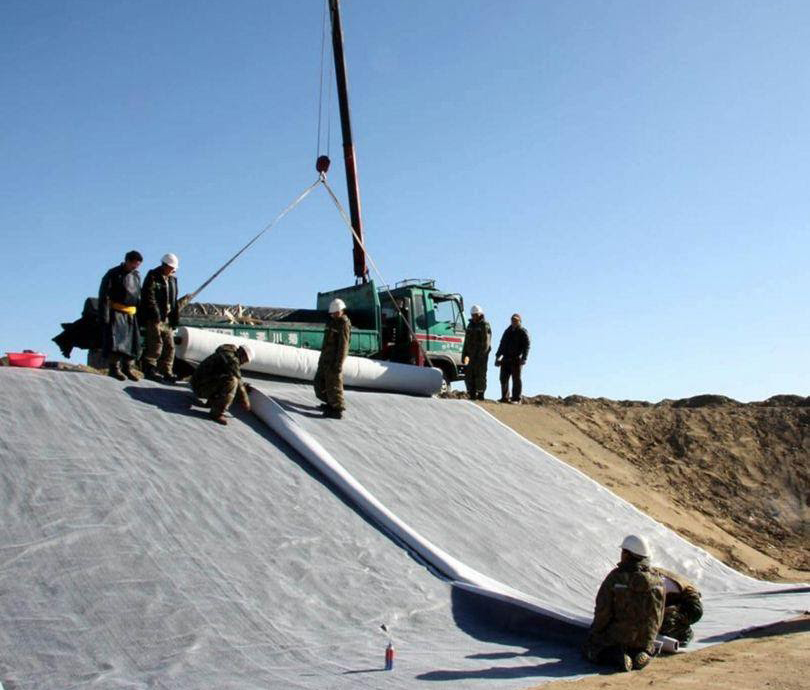 ProGroupe – an expert with many accomplishments in the area of riverbed and lakebed remediation: progroupe.net
Cutter suction dredger for extracting of sediments, including contaminated sediments: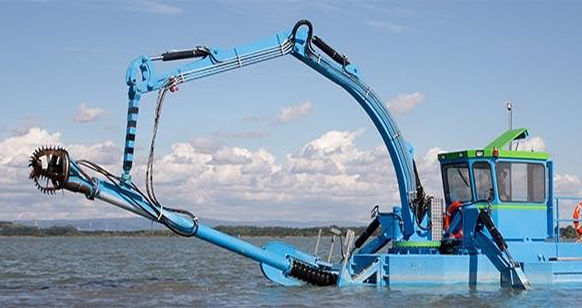 The processing of sediments for production of humic fertilizers through methods such as mechanical dewatering of sediments using flocculants and centrifuges:
Humic fertilizers radically improve the structure of soil and its ability to hold water and nutrients:
Together with our partners we provide solutions for treatment and disinfection of drinking water, as well as the treatment of industrial and municipall wastewater in compliance with the highest quality EU standards.

The CAS concept (CAS AT/ WT) was developed by our partner Celtic-Nature in response to the growing problems caused by the presence of dangerous and hard to detect substances in the drinking water. We are taking care to ensure the quality of drinking water under regular circumstances, and well as in crises caused by environmental catastrophes and accidents, or in relation to the protection against the increasing global risk of terrorism. The patented CAS technology is a completely unique method that provides almost 100% protection against accidental or intentional contamination of end-user water supply systems.. The system can be used to produce and maintain the quality of drinking water form sources such as wells, lakes, or rivers.
The CAS AT/WT systems will effectively eliminate the following dangerous substances:
heavy metal cations: Fe, Mg, Cu, Ni, Pb, etc., as well as extremely toxic cations, such as Hg + 2, Cd + 2, Tl + 2, As + 3, and others;
anions: nitrates and nitrites, phosphates, chromates and dichromates, cyanides (cyanide complexes with metal cations), arsenates and arsenics, sulphides and other inorganic and organic anions, such as phenols, or anions found in detergents like R-SO3(-), and others;
harmful and dangerous microorganisms: bacteria, fungi, viruses, algae, protozoans;
PPCP substances (Pharmaceutical Products and Care Products). Our systems have been tested for effectiveness against some military toxic substances!
Inbuilt CAS AT/WT systems:
treatment of supply of non-potable water and contaminated water from public water networks to high-quality drinking water
installation within water distribution systems – protects the population or selected strategic establishments – such as hospitals, residences, embassies, humanitarian missions, hotels, and others - against accidental or intentional water contamination

Mobile CAS WT equipment for preparation of drinking water provides:
drinking water in 3 minutes;
drinking water in areas without water supply networks;
drinking water in case of natural catastrophes (earthquake, floods) armed conflicts, or disruptions;
drinking water for mobile humanitarian missions and field hospitals;
drinking water for mobile military units and hospitals;
treatment of groundwater and surface water to drinking water quality, ideal for mobile units for civilian protection, firefighters, and other groups working in terrain;
military backpack for preparation of drinking water, ideal for small military units, civilian protection units, and others.

Mobile Unit CAS WT-02
Military backpack CAS WT-03
The solutions specified above are provided in cooperation with our London-based partner Celtic-Nature Ltd: www.celtic-nature.com
Modern Constructed wetlands wastewater treatment solutions at very low operational costs are provided in cooperation with our partner Dekonta: www.dekonta.cz
In cooperation with the German company Hydromatic, we offer progressive solutions for the treatment of industrial and municipal wastewater and the preparation of drinking water:
Unique Hydromatic flotation systems
Lamellar sludge separators
Compact settlers with belt chain scraping systems for water-and wastewater treatment sludge
SBR water treatment systems
Compact industrial and municipal WWTP Livtek
Purification of drinking water
Other solutions designed according to the specific needs of the customer


Settlers with belt-chain sludge scraping systems

Livtek compact WWTP
Together with our partners we provide modern and innovative solutions aimed at ecologically and economically meaningful waste recovery using various specialised methods and equipment, such as suction dredgers with automated layer thickness regulation, special tank trucks with pumps and hydrocyclones, washing of contaminated soil, special mixing machinery, equipment for stabilisation and solidification, special filters for water treatment, constructed wetlands wastewater treatment plants, special flotation systems, lamellar separators and others.
So far, we have completed more than 60 projects with total value of more than 200 000 000 EUR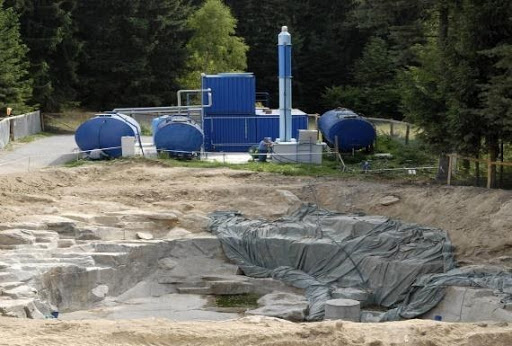 Dekonta, Remediation of pesticide landfill,Czech Republic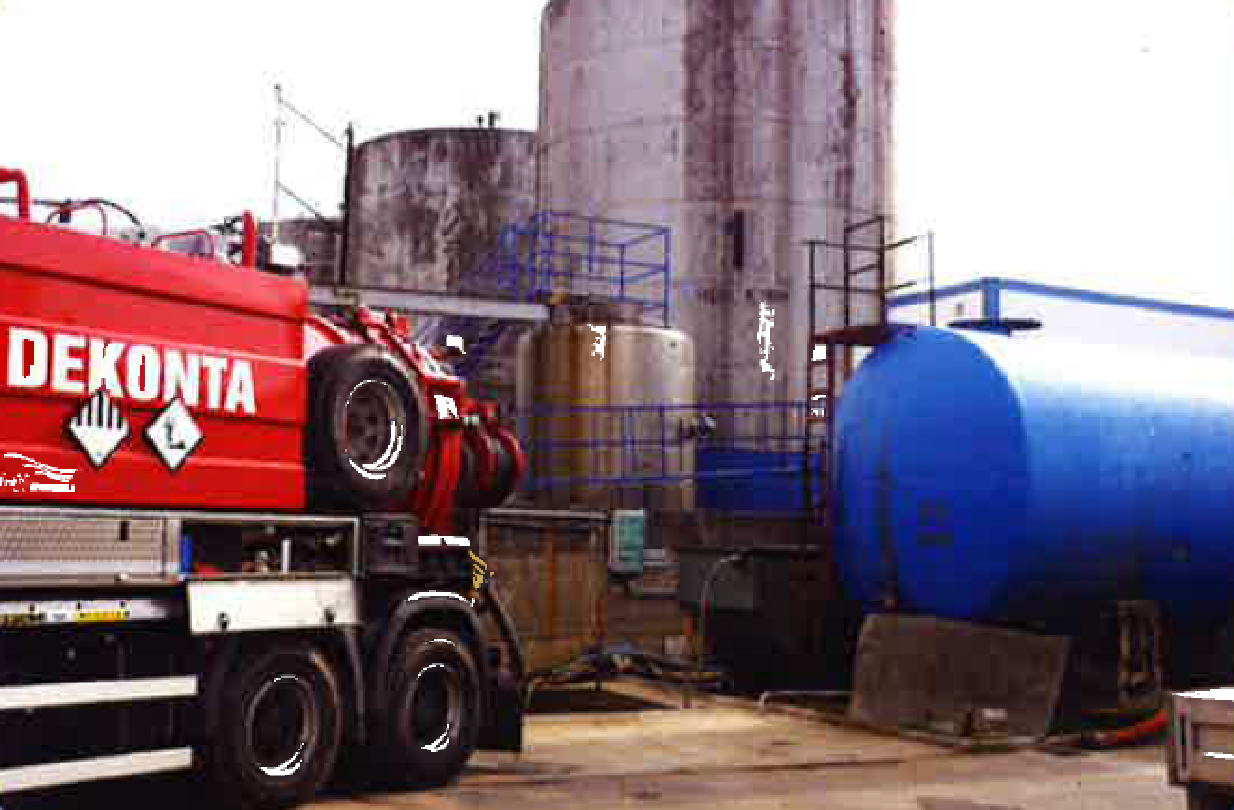 Dekonta, Remediation of oil substances in Praha-Letňany, Czech Republic
Dekonta, Remediation of oil sludges (123 000 m3) in TNK-BP Riazaň, Russia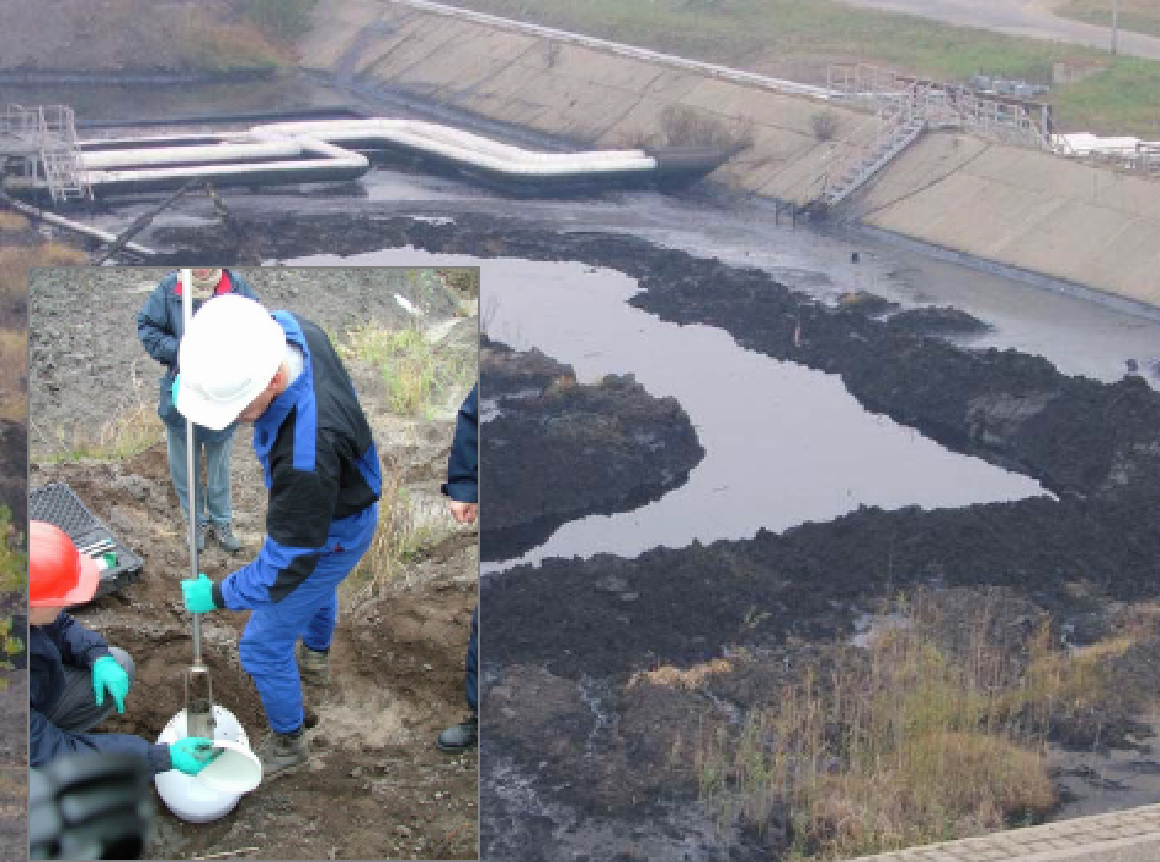 Dekonta, NIS Novi Sad, Serbia, remediation of oil sludge landfill 15,000 m3
Dekonta, Orlen Mazeiku, Lithuania, remediation of 120,000 m3 of oil sludge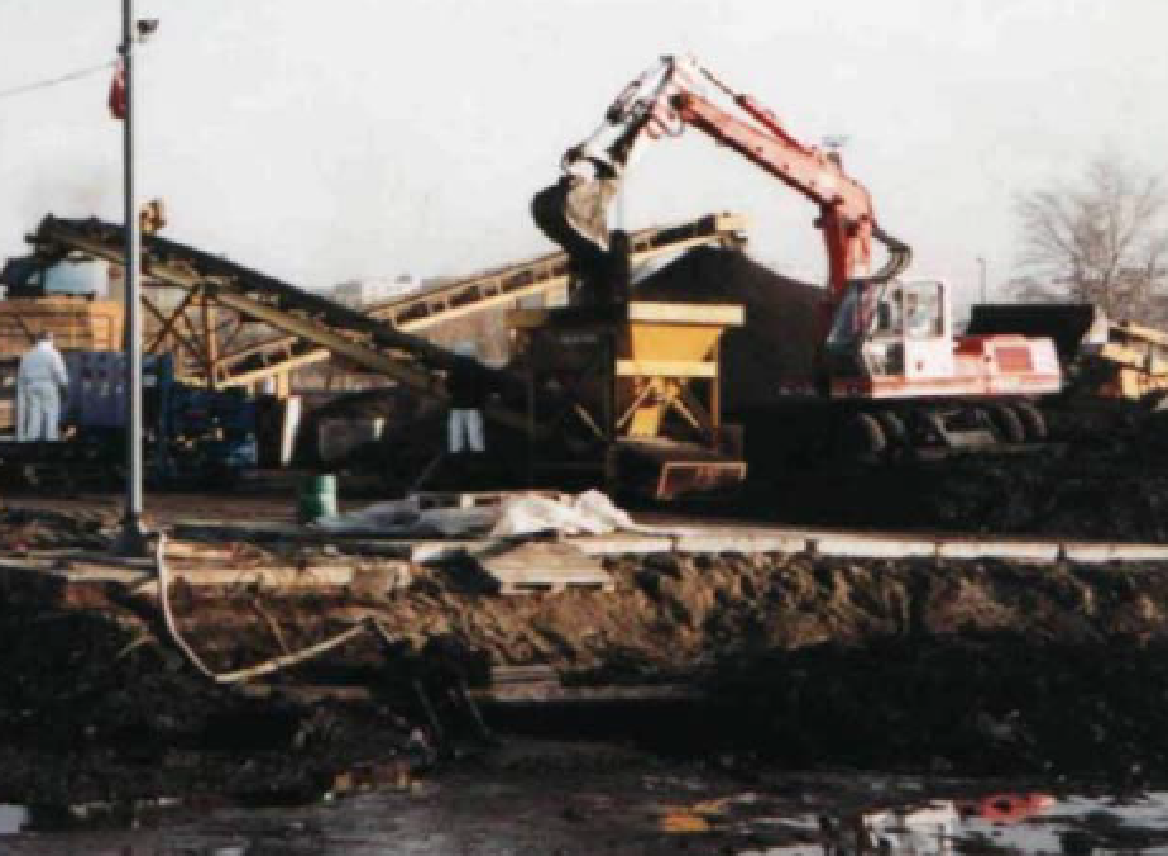 Dekonta, MOL , Hungary, remediation of wastewater and oil sludge landfills, remediation of acid tars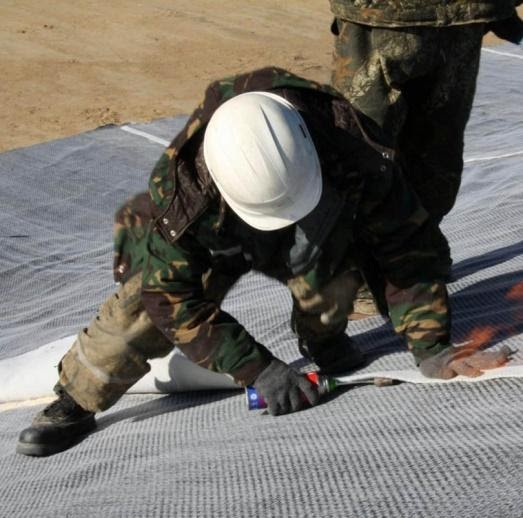 Dekonta, Hargia, Mongolia, remediation of 20,000 m3 of chromium-containing waste from a tannery plant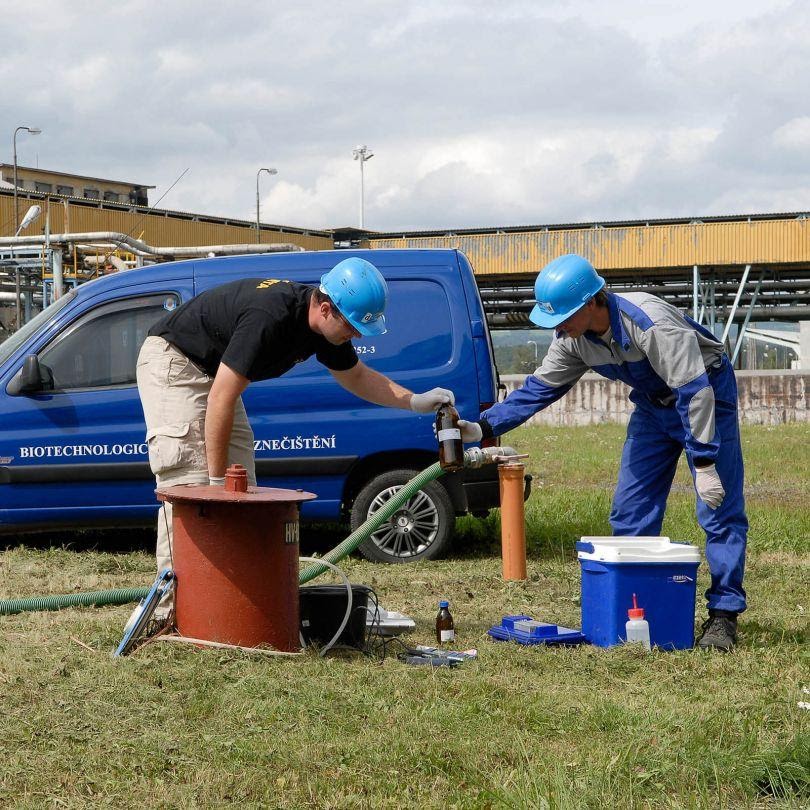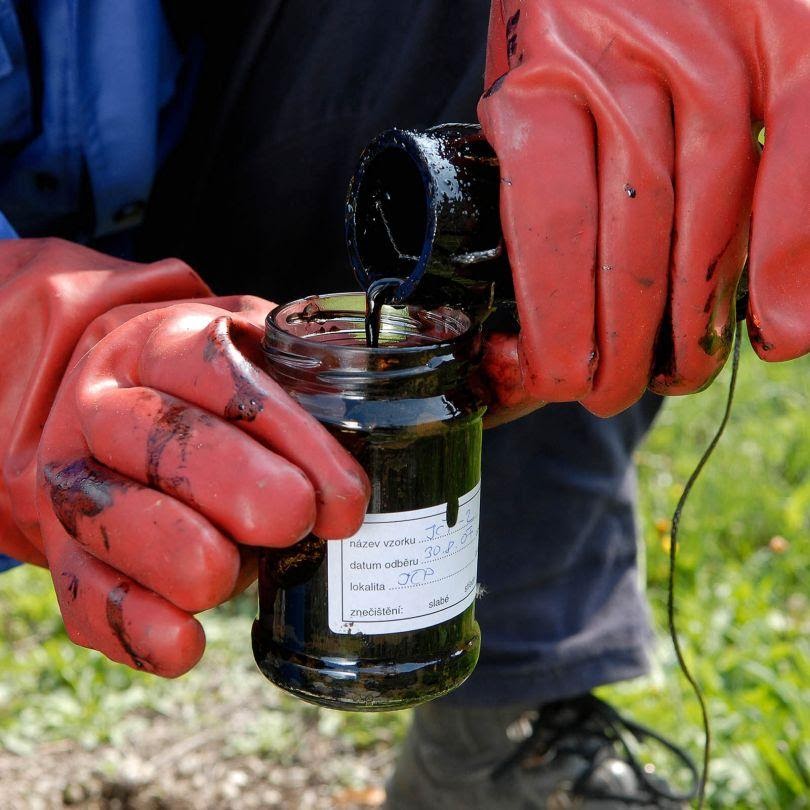 Dekonta, Projects implemented for UNIDO, Turkey, analysis of soil contamination by persistent organic pollutants and proposal of decontamination solution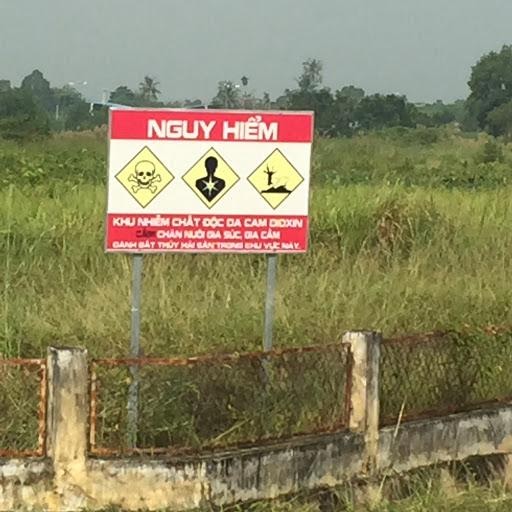 Dekonta, Bien Hoa, Vietnam, analysis of water and soil pollution by dioxins / orange warfare agent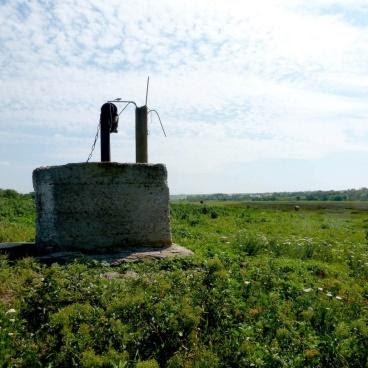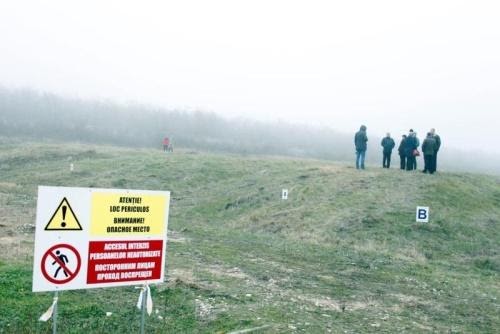 Dekonta, Moldova, geological survey, analysis and solution design in an international project for the disposal of old pesticide stocks, including monitoring of water and soil contamination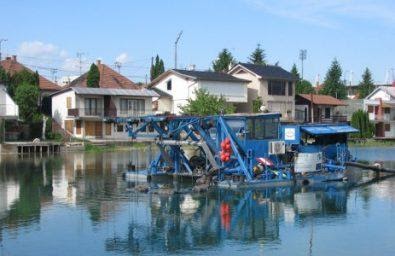 ProGroupe, Cleaning of Senec lakes, Slovakia, volume of dredged sediment 220,000 m3
ProGroupe, Cleaning of the Gabčíkovo waterworks reservoir on the Danube River, Slovakia, sediment volume 240,000 m3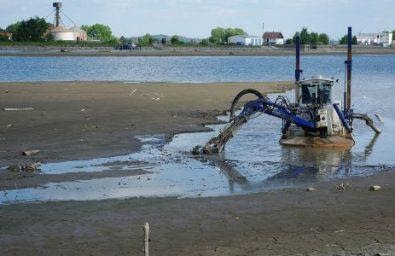 ProGroupe, Cleaning of the Veľké Kozmálovce reservoir on the river Hron as a source of water for the Mochovce nuclear power plant, Slovakia. Sediment volume 130,000 m3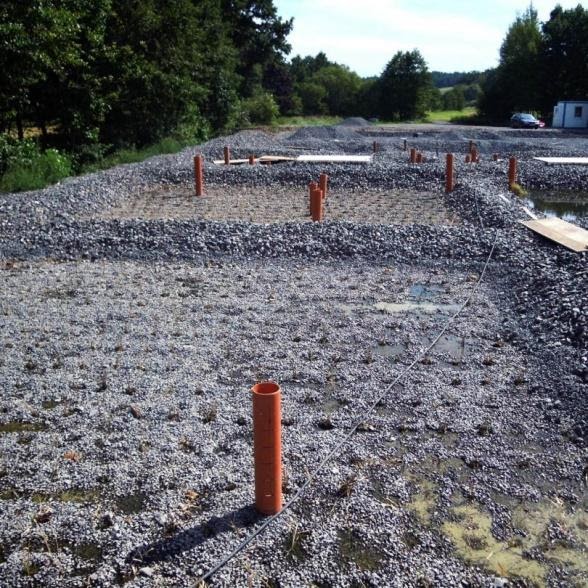 Dekonta, Constructed wetland WWTP in Gorazde, Bosnia & Herzegovina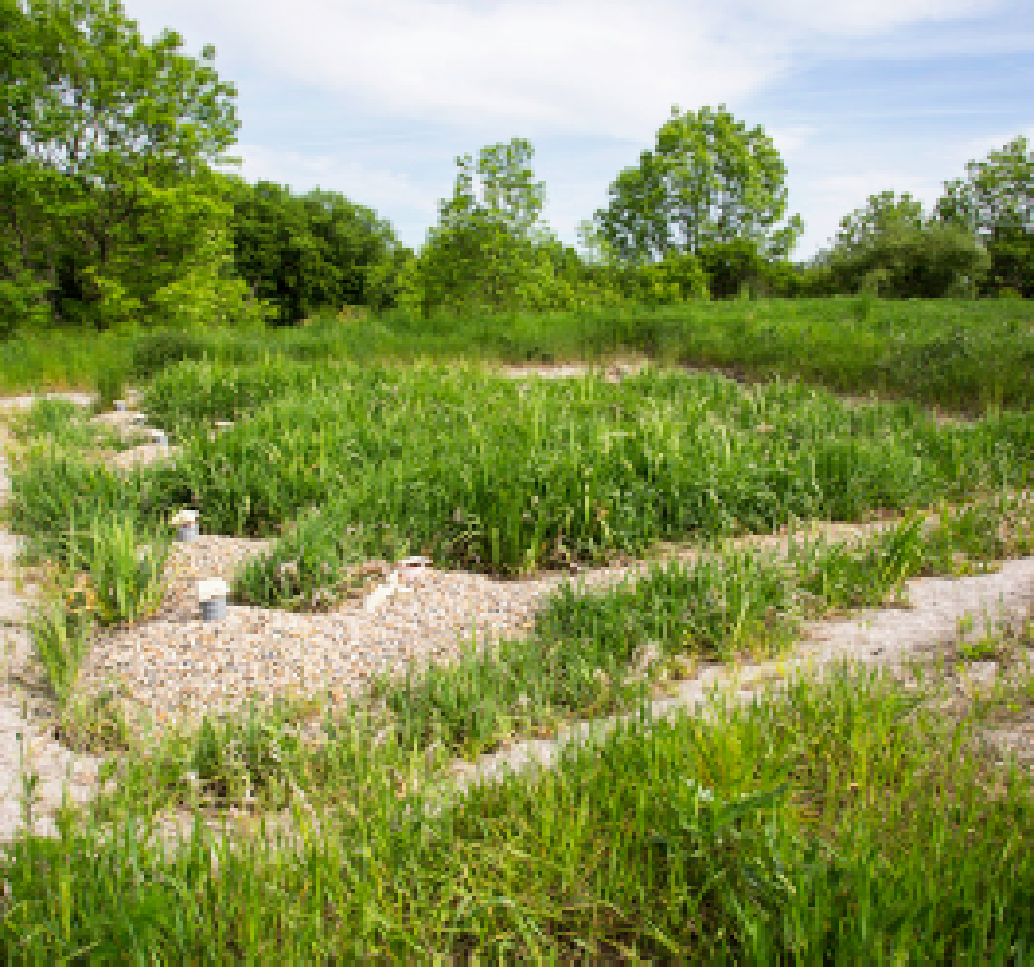 Dekonta, Construction of a wetland WWTP in Kotenčice, Czech rep.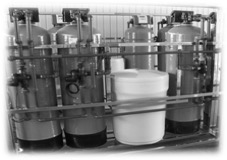 CelticNature project within the BIOSTRATEG program in Poland, Turawa reservoir. The aim of this project is to improve the quality of water flowing from the river basin to the reservoir.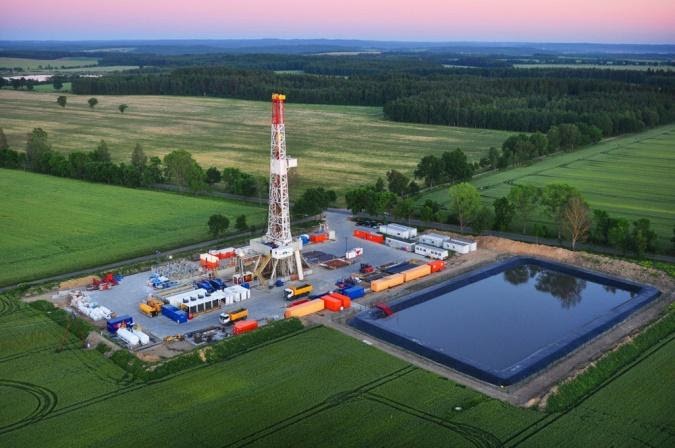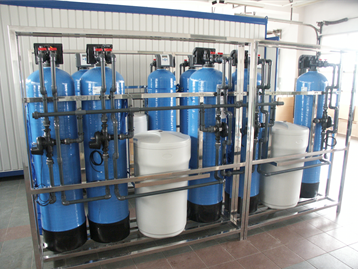 CelticNature, water purification from the shale gas extraction process in Poland within the project "Blue gas - Polski gaz lupkovy-Pyrogas" for the company Pyrocat Catalyse World.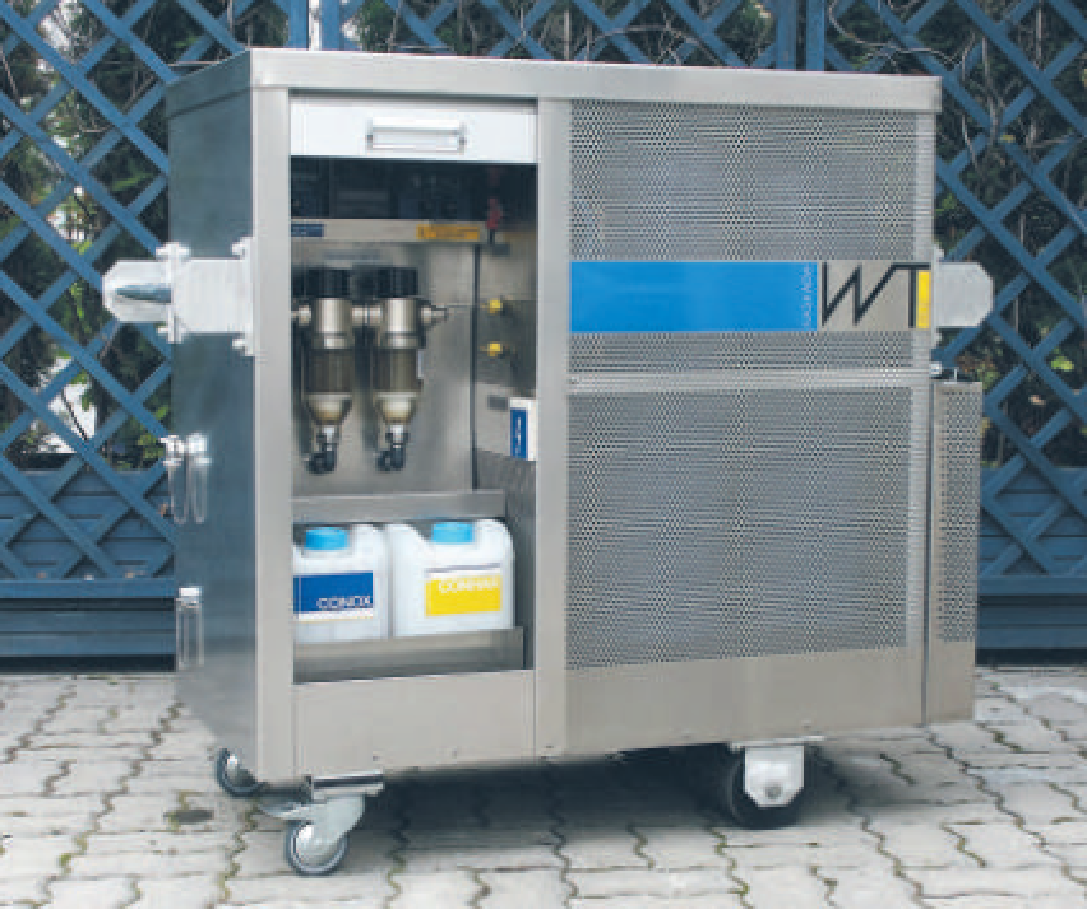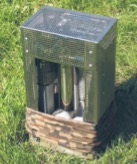 CelticNature, mobile units for the preparation of drinking water from available natural water resources, were supplied for various civil protection projects, humanitarian units, fire brigades and military purposes.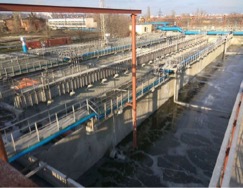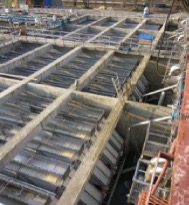 Hydromatic, Reconstruction of the biological stage of a WWTP with a capacity of 340,000 m3 / day in Rostov-on-Don, Russia
Hydromatic, Reconstruction of the sewerage network and construction of fire water tanks in Sochi, Russia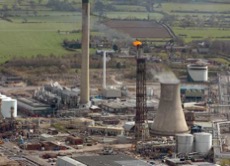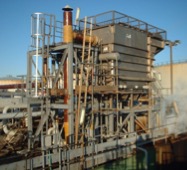 Hydromatic industrial wastewater treatment, flotation unit 230 m3 / h, Shell Stanlow Refinery, UK
Development projects
The Castor and Pollux Group is comprised of several independent property development companies overseeing the construction of:
administrative premises
commercial and retail premises
public spaces
residential projects
industrial projects
Purchase and reconstruction of well-known buildings in the centre of Bratislava (Luxor) and Žilina (Chick 'n' Chips). Construction of the polyfunctional building in Bratislava with administrative, commercial, and retail premises "Polyfunctional Building Grosslingova". Construction of residential complexes in Žilina and Bojnice. Construction of amusement park in Bojnice (Land of Legends).
The most important investments made into the projects listed below amount to:
261 000 000 EUR.
A well-known building in the centre of Bratislava constructed in the 1920s. Investment made: 8.5 mil EUR.
8 stories worth of administrative, commercial, and retail premises
area: 5783 m2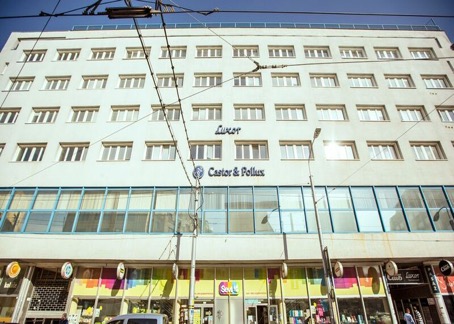 An elite club for entrepreneurs intended for official and unofficial meetings of members and guests.
Space for organising industry events.
Investment made: 2.5 mil EUR.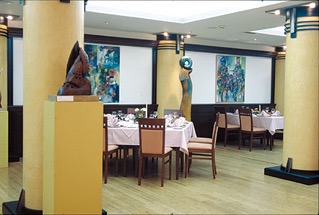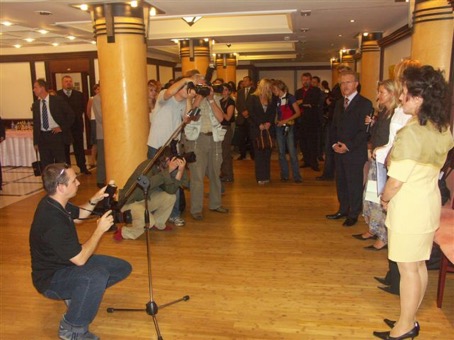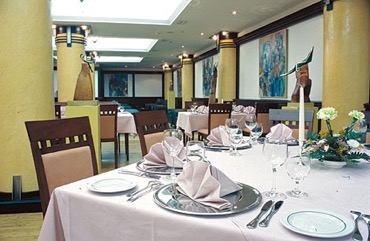 located in the centre of Bratislava
7 stories high mixed-use development
3 underground parking levels offering 55 spaces
connected to the shopping arcade and administrative development LUXOR located on Štúrova street
area: 5311 m2
investment made: 6 mil. EUR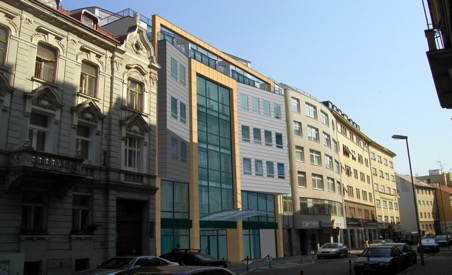 OFFICE SPACE IN THE MIXED-USE DEVELOPMENT GROSSLINGOVA - PREMISES FOR RENT
Conversion of an administrative building owned by Telekom to a mixed-use development in the centre of Žilina. Investment made: 6 mil. EUR.
The building before reconstruction:
The development today:
Approved in 2009. Value: 7 mil. EUR:
4 apartment buildings comprised of 6 stories each located in Žilina
278 apartment units with cellars
47 detached garage spaces
217 outside parking spaces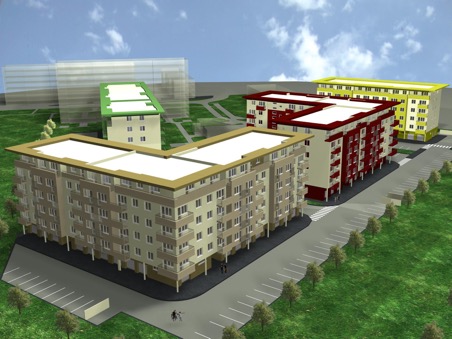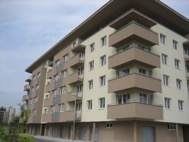 A unique accommodation complex of the highest quality standard in Bojnice, the touristic centre of Slovakia.
100 apartments located in the beautiful recreational zone of the spa town Bojnice, northwest of the Bojnice castle (UNESCO world heritage site) and the Bojnice Zoo, the biggest zoo in Slovakia. 3 project phases.
Expected costs: 7 mil. EUR.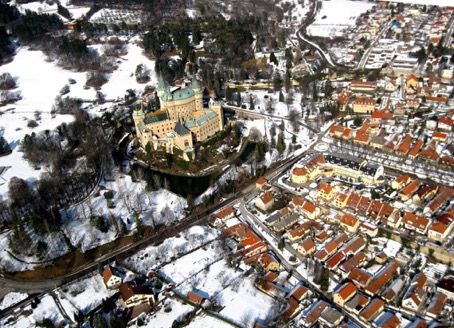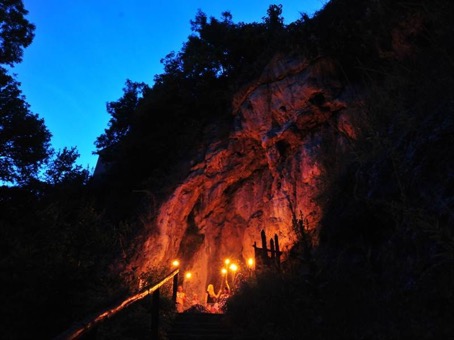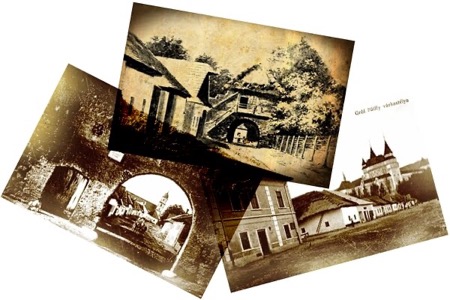 The first integrated amusement and recreational complex in Slovakia. A unique place where visitors can amuse themselves, relax, get inspired, and learn something about Slovak history.
The 3 key aspects of the project:
promoting Slovakia – the biggest theme park, as well as amusement and recreational destination in Central and Eastern Europe, that will be among the Top15 amusement parks in Europe
creating jobs in the region (1400 permanent and 600 seasonal)
leisure and educational activities allowing visitors to learn through play while exploring the culture and history of Slovakia and other nearby countries.
Facts:
the amusement zone 34hectars of which theme park will be 18hectars
an additional 5hectars plot
20 000 million people living within a 4-hour drive radius of the park
designed for year-round use with summer and winter zones with indoors attractions
more than 50 rides and attractions
5 legendary lands, designed to give the visitor an authentic and unforgettable experience
The project consists of the following two main wholes:
the theme park (Land of Legends, Bojnice)
the theme hotel resort (Hotel of Legends)
The main attraction, the theme park "Land of Legends", is a part of a larger amusement and recreational zone that offers additional opportunities for amusement and relaxation. The amusement zone is inspired by the myths and legends of the region, as well as other nearby countries, that will provide the visitors with a unique experience.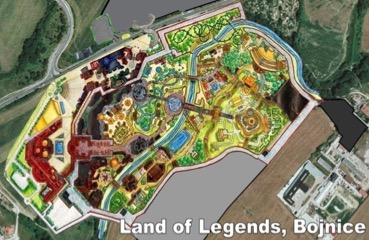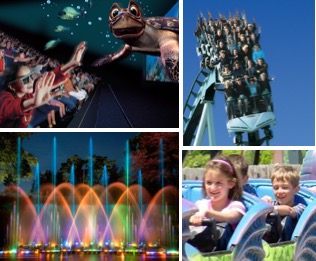 Slovak fast-food restaurant chain founded in 1997, serving grilled and fried chicken, chips, and baguettes.
First restaurant located in Bratislava (Luxor, Štúrova street), later new branches established in Trenčín and Žilina. Investment: 5,8 mil EUR.
Later sold

In 2013 Castor & Pollux began the construction of a plastic recovery facility in Lieskovec, Slovakia. The facility uses technology based in depolymerization that allows for safe and ecological recovery of communal, industrial, and plastic waste. No toxic substances are generated during this process. Investment made: 27 mil. EUR.
Manufacturing and storage area in Lieskovec - PREMISES FOR RENT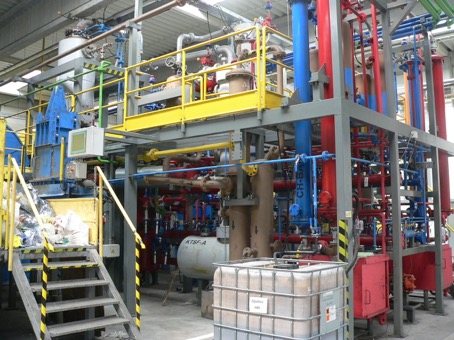 10 stories high hotel bought and reconstructed in 1996 to be later resold. The building of Hotel Tribeč now houses the District Office Topoľčany.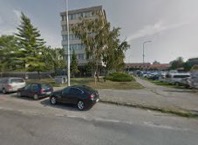 Bought and reconstructed in 1997 to be later resold. Today the building houses a branch of Social Insurance Agency.
Adult education
EVI, n.o. was founded on 28.10.2002 by CP Consult, s.r.o. and registered as a non-profit organisation offering services beneficial to the general public.
Priority areas:
services beneficial to the general public in relation to education
Implementation of language education, further education (including qualification and retraining)
language learning and other types of professional education with focus and young people and adults
In relation to educational activities, mainly:
consultations in the area of human resources
language proficiency verification
translation, editorial, and publishing activities
consultation, preparation, development of projects, and processing of requests for support from structural investment funds for educational projects
preparation of analyses in the area of education and employment
Our services were used by several thousands of students working towards a language qualification, and approximately 5000 working professionals aiming to improve professional qualifications.
In relation to managerial education, the main topics were:
setting goals within a company
effective communication
financial management tools and their effective use
couching feedback – manager as couch
strategic thinking – seeing the "invisible"
motivating the team – potential, performance management
project management
6 teaching modules were developed as part of certified educational programmes following accredited programmes for English, German, Spanish, and Russian language.
---
In addition, EVI n.o. also offered programmes in the areas of lifelong education and language education (Slovak language) for foreigners located in Bratislava.
As a successful recipient of financing from European Social Fund, EVI n.o. implemented the following projects:
"New forms of preparing professionals for the European job market following the trends of the 21st century II"
"Improving competencies in the area of ICT, language and managerial competencies, and increasing of the number of educational programmes in small and medium firms as a tool for increasing their competitiveness"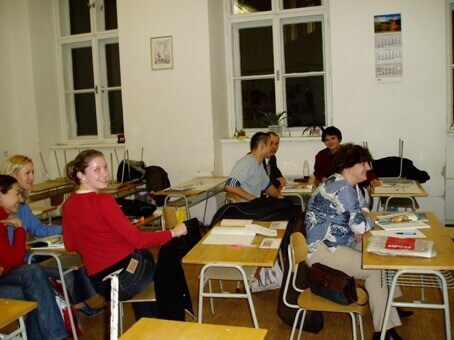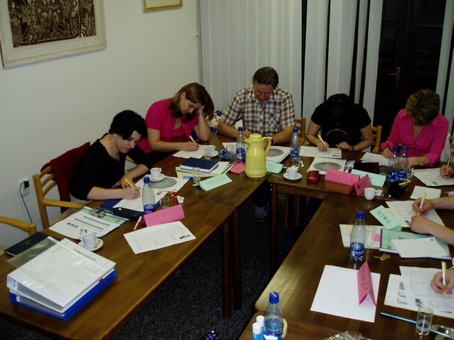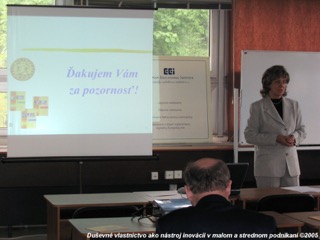 Commercial Activities
Castor&Pollux, s.r.o together with its sister and daughter companies has been active both, at the internal Slovak market as well as internationally. Commercial activities were within the domain of Pollux Trading, s.r.o, which was home to many employees experienced in international commerce.
Total value of conducted trades:
approximately 250 000 000 EUR.
In regard to all trading activities, we were responsible for arranging the funding.
We specialise primarily in import and export of goods, and we have experience in trading in:
Food commodities: e.g. sugar, wheat, or corn in EU countries and the Russian Federation, including the city of Moscow. We also cooperated with Polish companies Agencia Rynka Rolnego Warsaw, Dreyfus Poland, ADM Polska, Rolimpex Warsaw.


Selected machinery for agricultural production for export to rural Mexico - government programme for mechanisation of agriculture in Mexico (small equipment for processing of agricultural produce, e.g. processing of milk, meat, and similar).
Small equipment for meat processing:

Small equipment for milk processing:

Small agricultural machinery:

Non-ferrous metals – cathodes: copper, aluminium, and zinc bought from the Russian Federation and sold in Europe and at the London Metal Exchange LME. We also worked with Metalimex Pague.


Electric energy in Poland, Slovakia and hungary. We worked together with PKP Varšava, SE Bratislava, PSE Warsaw, Elektrim Volt Warsaw, MVM Budapest, Czechpol Energy/ CZ.


Fuels together with polish companies Rafineria Czechowice Gdansk, Petrochemia Plock and BH Industries.


Slovak wagons in some EU countries.

The company also specialises in difficult international trading operations with the so-called strategically important goods.
From the territorial perspective, this includes mostly EU countries and the countries of the former Soviet Union. The company functioned functions as a supplier to private clients and state material reserves, as well as a partner to organisations, such as FAO (Food and Agriculture Organisation of the United Nations) and WFP (United Nations World Food Programme).
Securing protective personal protective equipment from China and South Korea in relation to the COVID-19 outbreak, large-scale imports in the national interest supported by the Ministry of Health of SR


Non-sterile protective mask:

Respirator FFP2:

Surgical masks and caps:

We import primarily:

Single use anti-contamination protective clothing, standard EN 14126
Shoe protection covers to go with the single use anti-contamination protective clothing
Protection glasses
FFP2 and FFP3 respirators
Protective half face masks
Clinical waste bags
Surgical gloves
Single use surgical gowns
Shoe covers
Disinfectants
N95 and KN95 respirators
Surgical masks and caps
Antibody tests and generic testing kits for SARS-COV-2
Philanthropy and charity related activities
The mission of the Castor Pollux Group, as well as of its owner, is not only to fulfil the economic parameters that determine entrepreneurial success, but also to have a social dimension, which is mirrored in our conviction that it is necessary to have solidarity with people in need.
From our point of view, having empathy towards those in need should naturally be part of every person's daily life. Out of the initiative of its owner, the Castor Pollux Group has supported many causes that lead to an improvement in functionating of different non-profit organisations or helped to create new organisations that address the many different difficulties faced by various groups of people across all sections of society. We pay special attention to families and individuals who have happened to find themselves in difficult life situations. The aim of our altruistic activities is not only to help those in need, but also to lead by example and inspire those who aspire to give willing and selflessly without the need to talk about it.
We learned that money and material help is not always what makes the biggest difference. These factors certainly play a very important role but giving time to the individuals and organisations in question is no less important. Giving time to someone means spending a part of one's life with fellow human beings, which oftentimes helps the most.
A ten čas je vlastne strávením kúsku svojho života s blížnym človekom, čo mnohokrát pomáha ešte viac.
Why have we started practicing philanthropy?
In short, because we felt like it. In more words, we were gifted with abundance, as well as the ability to handle difficult life situations. Many people were given these gifts to lesser extent, or they did not manage to harness them and on top of it all they were met by various misfortunes. We believe no one should be indifferent to such people.
We are only trying to not be indifferent, because we are convinced that since we have received so much, we should be able to give as well.
Our first initiatives date back to 1992. That was a really long time ago. Since then, we were able to help many families, children, young people, middle aged people, but most importantly those who really needed it.
Altogether we have supported roughly 400 families, projects and individuals, donating approximately3 million EUR
Throughout the years we have manage to support or commence the activities of:
20 non-profit organisations
10 programmes aimed at children
10 programmes aimed at young people
15 programmes aimed at families
15 programmes aimed at those severely ill and suffering
60 programmes helping the Church and monastic societies
20 orphanages
Here are just some of the examples:
---
Nadácia pre deti Slovenska (Foundation for the children of Slovakia).
www.nds.sk
This project allows individuals to donate one hour wage or make other donations, which are then used to finance programmes aimed at children and youth.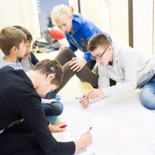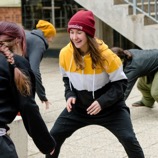 ---
Community Centre Drahuškovo
www.drahuskovo.sk
The centre is a home for children, young people, and adults with autism. The centre does not offer only housing, but also medical care and opportunities to develop one's abilities by working on a farm or in various workshops. In other words, the centre ensures the individuals living there have access to quality medical treatment and can live their lives with dignity. The centre also takes care of young people who have to leave orphanages due to their age. Here they get housing and a job, working as assistants taking care of autistic patients, or helping out in the workshops and on the farm. This helps them to gain footing in life so they can eventually become independent.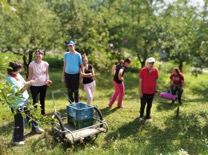 ---
The Salesian Centre in Bratislava
www.trnavka.sk
This is a catholic centre that takes care of people in their parish and successfully helps out families, youths, and children. Their aim is to prevent children from spending time aimlessly in the streets and to give them a chance to learn how to use their time meaningfully instead. It is important that the children learn to value their lives and learn how to live them, not just spend their time. The centre has created a great number of programmes aimed at children and families, including one big project where they raise footballers and help them to develop personally according to Christian teachings. Currently there are more than 400 boys in the football club, which makes it the largest football club in Slovakia.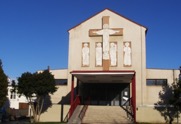 ---
Chance for the unwanted ones – Hniezdo záchrany (Rescue Nest)
www.sancaoz.sk
The mission of this great project is to prevent new-borns from death in case of unwanted or mis-handled pregnancies. It's not talk about very often, but each year many kids are born to parents who later decided they do not want them or cannot take care of them and so they decide to dispose of them in forests, garbage disposal cans and other such places. This project allows parents to place new-borns in dedicated Rescue Nests without risking prosecution. The Rescue Nests consist of incubators placed in discreet places in hospitals. Parents can place the new-born inside the incubator and when the door closes the hospital gets a signal that there is a child inside. The hospital will take care of the child. New legislature allows parents to return for the child within a certain window of time. Afterwards the child is placed for adoption. In this way the child survives, which is very important, however, it is also crucial to remember that we need to address the problems that lead parents to give up their children in the first place.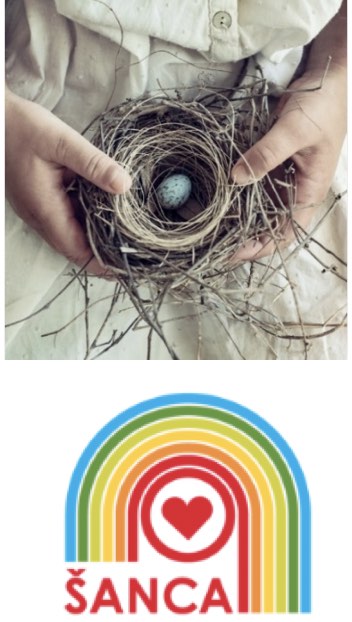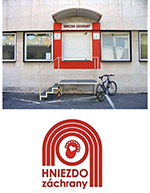 ---
Support and development of pastoral centres.
The pastoral centres that we support and develop are located predominantly in different regions of Slovakia, but we have also supported projects in some countries, such as Russia, Romania, Kenya, and others.
These centres are usually linked to Church communities or universities and are dedicated mostly towards helping children and young people. They serve mass and offer various services such as access to mental health professionals, first aid for families and individuals, extracurricular activities, sports, cultural events and talks, theatre, preparation for marriage, or preparation of children and youths for various life situation. These centres give young people to opportunity to develop their skills by engaging them in meaningful activities and they raise young activity leaders which then go to the regions to spread the teachings and organise activities.
These are just some of the centres that we have supported:
Support for development of Churches and Christian centres.
Calvary church – Bratislava, Slovakia :Salesian Youth Centre Nová Dubnica: www.kalvaria.sk

---

The church of the Holy Spirit, Bratislava – Slovensko :Salesian Youth Centre Nová Dubnica: www.dubravka.fara.sk

---

The church of Saints Cyril and Methodious, Poprad - Slovakia: www.rkcpopradjuh.sk

---

Saint Joseph church – Nová Dubnica, Slovakia : www.faranovadubnica.sk

---

We also support the Catholic Church in different countries and areas, including monasteries (such as Jesuit, Salesian, Francisca, Capuchin, and other monasteries) and missionaries (such as missionaries in Krasnodar region in Russia, Kenya, or elsewhere).
In addition, we support other charitable projects, such as:
hospitals
schools and universities
representation of Slovakia abroad
orchestra and concerts
international cooperation of youths
projects for children and parents that fall victims to domestic violence
cultural and sport activities, especially for children and youth
projects related to treatment of those suffering from substance abuse
publishing of books for soldiers and prisoners
centres for individuals with autism
the Slovak association of haemophiliacs
development of charitable funds
psychiatric centres
poor families
children and youth suffering from blindness or visual impairment
support of gifted children and youth
projects related to economic adoption of the poor in different countries
development of communities aimed at solving problems of families and individuals
financial help for those being treated for serious illnesses
helping to save people severely injured in car accidents
Helping is not about saving the world, but about asking oneself, what can one do to help in one's own community. This way we can save the world together.
With respect, your friend Ján Badžgoň.